Vivo Xplay 3S hands-on video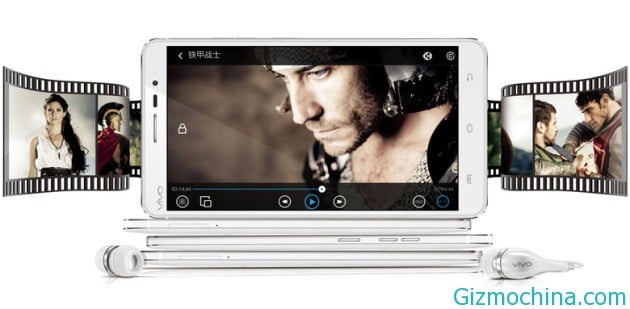 Vivo Xplay 3S is the one of flagship smartphone, the interesting point is, the phone has 2k screen resolution, packs with 6 inchs with 2560 x 1440 pixel resolution screen, powered by Snapdragon 800 8974AB processor, sports with 3GB of RAM  and 32 GB of ROM, compatible with TDD / FDD dual-4G network.
The Xplay 3S doesn't skimp on other specs, either. It houses a Snapdragon 800 processor, 3GB of RAM, 32GB of memory, a 3,200 mAh battery, a 13MP camera, a fingerprint scanner on the back and a premium audio. It's high-end for even the biggest nerd.
Many of you may think that 1440p is an extreme resolution. However, with a 6-inch display, that resolution is quite stretched out. This means that 1440p on a 6-inch display nets 490ppi. The device can be pre-ordered in China for only $580, which is impressively cheap for those kind of specs.