AllWinner unveiled the A80 Optimus Board, support for Octa-Core big.LITTLE chipset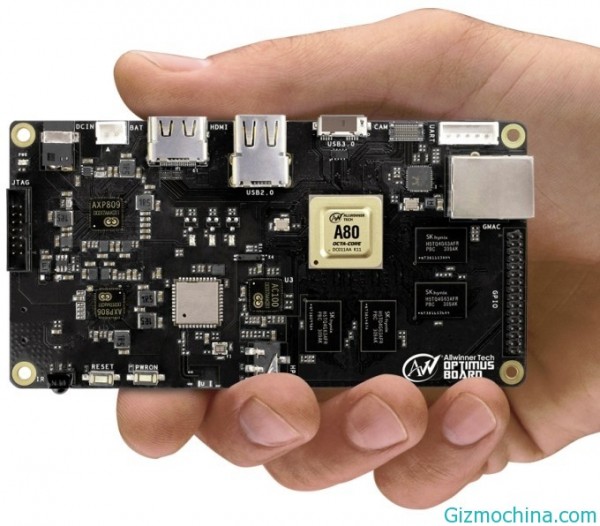 The one of Chinese chipset maker, AllWinner has been unveiled their new board, the board is called as A80 Optimus Board that support for Octa-Core big.LITTLE processor.

The board is actually a mini board personal computer that packs with octa-core processor, mini USB port, Developer PIN and other features. The chipset is using 8 big.LTTLE pocessors with 4 x ARM Cortex A15 and 4 x ARM Cortex A7.
This chips will work with any situation, and the developer can using this chipset for high performance or lower performance. For yor information, the Big.LITTLE processorhas been unveiled by Samsung on early 2013. And this new AllWiner chipset will brings the good performacne for smartphone or tablet devices.