Ultra Octa-core AllWinner A80 ready to compete with MediaTek MT6592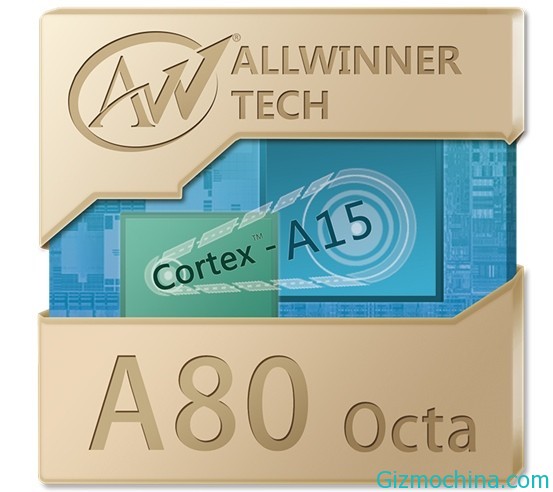 While for now MediaTek is already release its MT6592 true octa-core processor, and now AllWinner is also follow to build their octa core processor through Ultra Octa-Core AllWinner processor.

The new AllWinner A80 is Ultra Octa Core based on eight Cortex A15 core chipset, this processor is also potentially to packs with Mali-T6xx, Mali-T7xx and PowerVR G6000 GPU of those AllWiner A80 processor.
But there is some issue regarding this processor, the AllWinner still has a problem to reduce the heat issue and power consumption so they have to re-engineering to their 28nm chipset. AllWinner claimed their chipset can reach more than 40,000 score point on benchmark, but we don't have an image and exact information to proof that benchmark  score.