Leaked picture show that Xiaomi Mi4 will using micro SIM card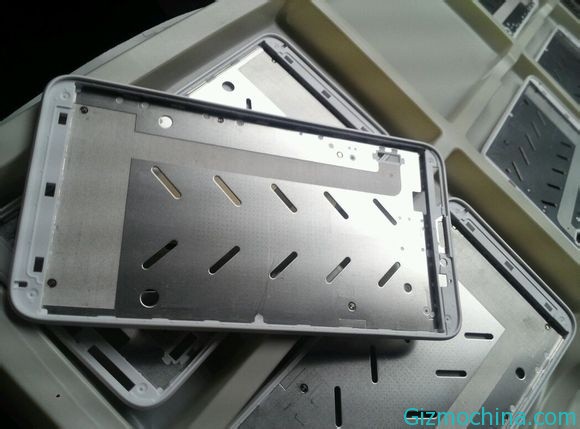 Xiaomi seems ready to release upcoming Xiaomi Mi4 smartphone, after we found the leaked picture from supply chain that showing the phone's casing frame.

According to that picture, the upcoming Xiaomi Mi4 will packs with 5.5 or 6 inch, this picture is taken from Shenzhen Wang Xin, the foundry has repeatedly Xiaomi mobile phone OEM. Meanwhile, the graph information display, the middle frame from June to begin production.
Meanwhile, the landlord does not describe another motherboard prototype: Xiaomi 4 will has thin machine and using non-removable battery design, back flat, suggesting that the use of metal wrapped frame, USB port is generally reserved for models larger than perhaps USB3.0 Interface.
Here is the picture of Xiaomi Mi 4 leaked picture: