Lenovo Beacon, the $199 media center device running on Linux OS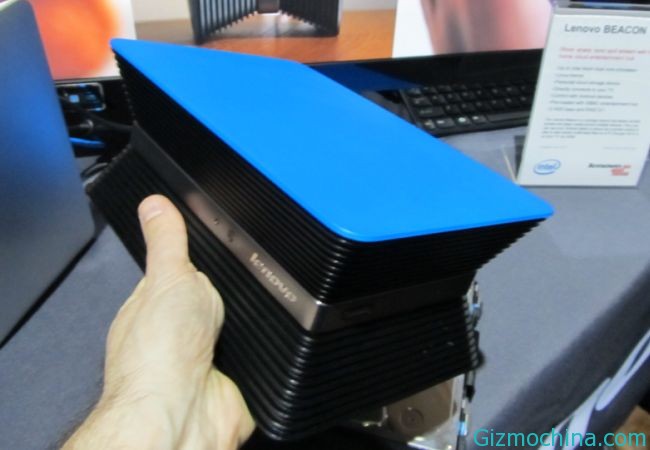 Do you think the lenovo is only producing smartphone, laptop, PC and tablet device? Think again, since CES 2014 Lenovo is showing their first personal cloud storage device, that's called as Lenovo Beacon, yeah the sound is good right?

The Lenovo Beacon is powered by dual-core Intel Atom processor and sports with 1GB of DDR3 RAM, this device is running on Linux OS that preinstalled with XMBC software, this software is used to playing Multimedia content and has nice interface to browser all multimedia content in 6 TB of storage, available with 2 x 3 TB through available slots.
As same as the other multimedia storage device (such as Apple TV), the Lenovo Beacon has USB ports, HDMI ports, Ethernet ports, Bluetooth 4.0 connectivity and WiFi 802.11 b/g/n on-board.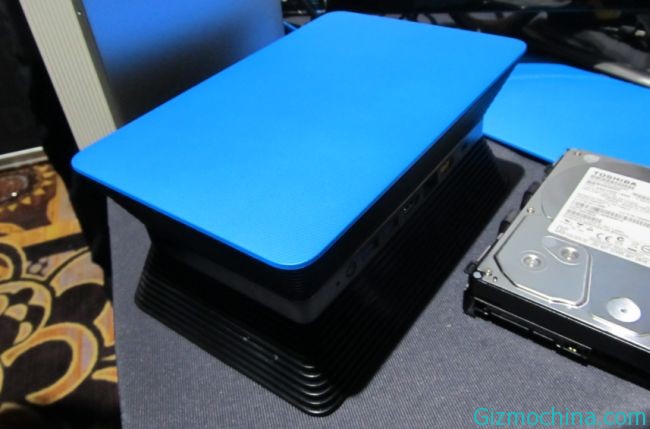 This device will stream the multimedia content to your electronic television, and can automatically (or manually) backup your personal content from camera, tablet or smartphone device directly and wirelessly.
The Lenovo Beacon is covered by nice colored model, such as black, grey, orange or blue and offers with $199 USD price tag per unit. This device will be available in the market on April this year.