Gigabyte BRIX fanless, mini-PC with compact design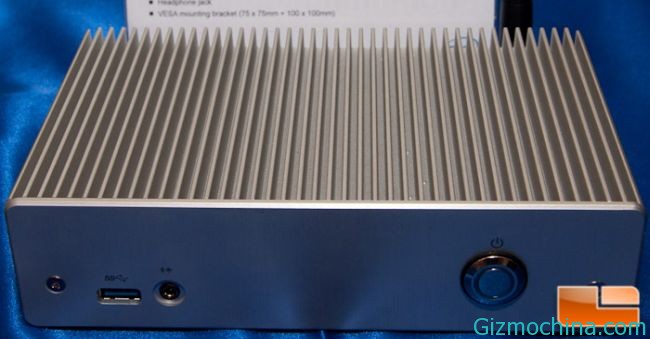 The one of Chinese PC manufacturer, Gigabyte is showing the nice device on CES 2014, the Gigabyte BRIX fanless PC, as youcan guess on the name, this is the mini-PC box without fan.

The new Gigabyte BRIX is comes eith small size 4.5 inch x 4.2 inch x 1.9 inch body dimension, little larger than Raspberry Pi but has a simillar size with Mac Mini. Wile the body design is more extreme with metal plate, the passive heat sink built into the case should be enough to keep this little computer from overheating.
Powered by Celeron Bay Trail-M processor, the chipset is more powerfull than regular Atom processor and has lower power consumption, yhat means this CPU is also lower heat too.
The company brings this device asthe barbones PC, but has WiFi, Bluetooth, VGA and Ethernet is integrated inside, there is 3 USB ports (2 ports using USB 2.0 technology and 1 ports is using USB 3.0), has one single slot for RAM and 2.5 inch drive bay.