Huawei P6S and Huawei Ascend Mate 2 starting to sell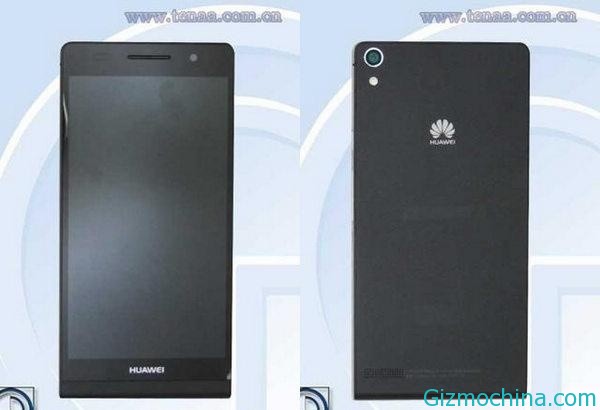 Huawei is showing their new flagship smartphone on CES 2014, the new Huawei Ascend Mate 2 is the successor from previous Huawei Ascend Model, this phone is packs with same screen size 6.1 inch display and now becoming the hot topic smartphone in Chinese market.

But now we have another smartphone that came from Huawei, the phone is Huawei Ascend P6S, this phone has been leaked on November 2013, Huawei Ascend P6S powered by an octa-core CPU.
Ascend P6S is looks exactly the same as its predecessor, it even weighs 120 grams, but is 0.3mm thicker. That's quite odd, since a previous leaks has showed us the Ascend P6S actually weighs 166g and is 7.6mm thick.
The Ascend P6S will keep the same 4.7″ IPS 720p display, but will run on a completely new chipset manufactured on a 28nm process. The new SoC will allegedly boost the overall performance up to 80%, while at the same time halving the power consumption.
While the Huawei Ascend mate 2 is offers for 2988 yuan price tag or around $493 USD, and the Huawei Ascend P6S is offers with 2288 yuan or around $378 USD price tag.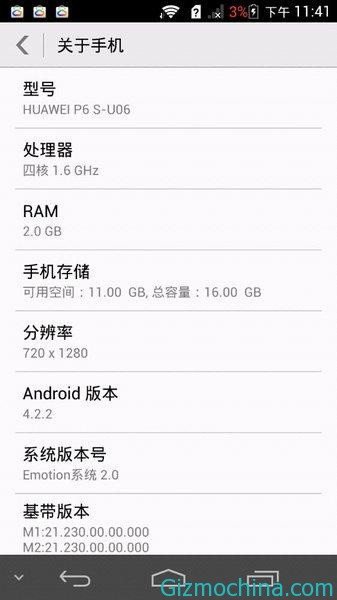 Although the news has not been confirmed, but the aircraft had already got the network license, therefore the possibility of landing the domestic market should be very big in the near future.
However, the country started selling the Huawei Ascend Mate 2 should be the 3G version, so it should be with a processor clocked at 1.6GHz Hass Kirin 910 quad-core processor, its main feature is the use of 28nm process technology, and equipped with Mali-450 GPU, GPU graphics performance, whether or CPU performance have been some improvement compared to the past.
Huawei Mate2 same load is 6.1 inches ultra-sensitive touch screen, supports the resolution is still 720p (1280 × 720 pixels) size, but the aircraft battery life on a better performance performance, in the case with a 4050 mA battery, and can be used normally after 60 hours on a single charge, supported by 12-hour time online. And also support for 6 hours of video playback and up to 100 hours of music playback time.
Huawei Ascend Mate 2 is also equipped with Android 4.3 system version and Emotion UI 2.0 interface, with 2GB of memory and 16GB of storage capacity, support up to 64GB of memory card expansion. And also greatly enhance the phone's camera, the main camera 8 million pixels from the previous upgrade to 13 million pixels; while the front of the lens is increased to 5 million pixels. However, it is unclear Xiaolong 400 processor with 4G versions when domestic sale.
As Huawei has not yet released an upgraded version of P6S P6 will open directly in domestic sales, while the phone is priced at 2,288 yuan, and even some cities have reportedly opened a pre-sale. The aircraft than in the past did not have much change in appearance, but the bottom of the fuselage and rear together as one, while the body thickness to 6.48mm, and will be available in black, white and pink, three colors available election.
Huawei P6S Android 4.2.2 system is also equipped with a 500-megapixel front camera and 800 megapixel main camera with LED fill light, and support for HD video recording. Also built-in 1.6GHz Hass Kirin 910 quad-core processor, 2GB of memory and offers 16GB of storage capacity, but does not support memory card expansion. Also, the machine compared to the past also provides dual card dual standby function.