The new 7-inch Huawei device is leaked from Bluetooth SIG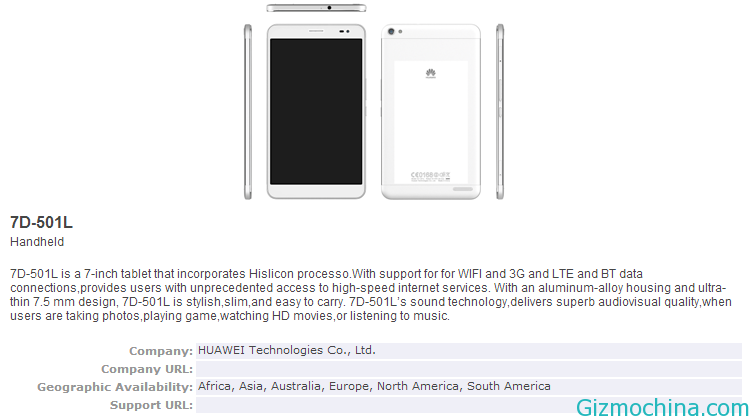 Huawei is preparing their new tablet device, that stuff has code Huawei 7D-501L. According to the website information display, the tablet has 7 inches screen size, and has 7.5 mm body thickness, equipped with Hass processor, and has passed the Bluetooth SIG certification.

In addition, this tablet is also equipped with aluminum enclosure, supports Wi-Fi, 3G and 4G LTE networks. According to SIG display, the tablet market will face in Africa, Asia, Australia, Europe, South America and North America.
Currently, we don't have any detailed information about this tablet, there is no information about the release date and price. We don't have the official name yet, but we can confirm that it is heading to the global markets. so let's wait.