Xiaomi Red Rice 2 will be hit the market on February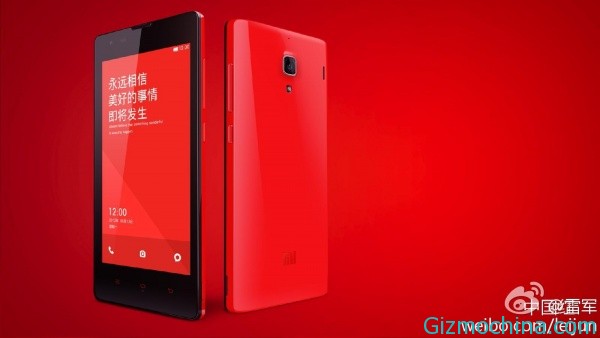 Back on five month ago the news about Xiaomi red Rice 2 smartphone has been spread out, and now we have heard another news that the upcoming Xiaomi Red Rice 2 will be released on February and available in two version.

According to @PanJiutang micro blogging account, he has broke the news about the Xiaomi Red Rice 1A phone will be powered by MSM8X28 processor and will work with Mobile Telecom network, also continued with China Unicom version of the same platform will be launched, the price may still be 799 yuan or around $132 USD price tag. In addition, attention once again to confirm the Xiaomi Red Rice 2 will be listed in the post in the end of this February with 999 yuan or around $165 USD price tag.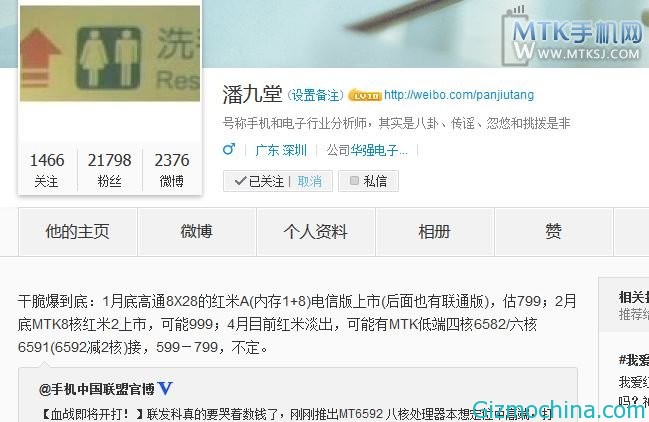 More interesting is that he also gives the second quarter of Red Rice series about plans in April of this year, perhaps the Red Rice phones equipped with six-core processor, the new machine appeared, but with the use of previously speculated MediaTek Cortex-A12 + A7's new six-core is different, Six-core red rice is equipped with MT6592 less equipped version, removed the two cores, the chip model is perhaps the MT6591?
While the Quad-core version is possible to use MTK6582 quad-core platform, 6-core and 8-core Red Rice prices might on 799 yuan ($132 USD) / 599 yuan ($100 USD) price range.
The above message came shortly before the follow-up as well as Red Rice combination 4/6/8 processor agreement, from the predicted price
The Xiaomi Red Rice 2 will be equipped with 5.5 inches screen and 720P resolution, powered by MTK6592 eight-core processor, the rest should not be less than the same level of specification products.