Huawei Ascend Mate 2 price is exposure for 2988 yuan ($494 USD)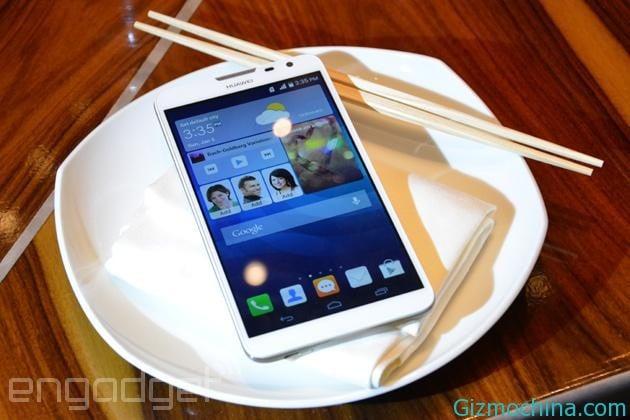 Huawei has been showing the new Ascend Mate 2 series, this is the flagship smartphone that ready to release by Huawei as soon as possible. According to foreign media, this phone will sell for 2,988 (or around $494 USD) price tag per unit.

According to the news, the Huawei Ascend Mate 2 eill be ready to hit the market after the Chinese New year, in addition to Huawei Ascend Mate 2, there is also another smartphone the Huawei Ascend P62 which offers for 2,288 yuan (or around $378 USD) price tag.
In the configuration, Ascend Mate 2 will packs with 6.1 inches 720p IPS display, powered by quad-core 1.6GHz processor (two options: one is Qualcomm MSM8928, another Huawei Hass own Cortex A9 chip), sports with 2GB of RAM, 16GB of internal storage, microSD expansion up to 32GB, and has 5 megapixel front camera and 13 megapixels rear camera.
Ascend Mate 2 has a 4050mAh battery capacity, and claimed up to 60 hours of using in single charge. In addition, the Ascend Mate 2 hass 202gr of weight, and 9.5 mm of body thickness. On the software side, Huawei adopts its own system based on Android 4.3's Emotion UI.