The leaked picture of Huawei Sophia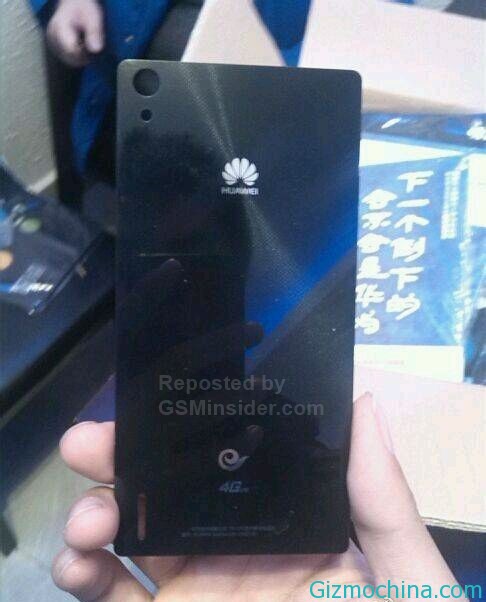 Huawei is now rumored to released their new flagship smartphone, and now the leaked picture of those smartphone is appear in China, the phone has codename Huawei Sophia.

According to rumor, the upcoming smartphone will has model number Huawei Sophia-L07 and it's phone wil laos has LTE connectivity. And now we have git the rear body of Huawei Shopia that show rear facing camera with LED flash light with Huawei logo.
The phone is look similar with Huawei Ascend P6 but the detail is very different, while the Huawei Shopia has using different material and has 4G logo in back bottom cover, the speaker is also has different orientation.
Huawei Shopia is the codename of Huawei Ascend P7 is expected with running  Android 4.4 KitKat, has dual-SIM support, 5 inch screen TFT Display, 2GB of RAM and 16GB of internal storage, coupled with 13 megapixel rear facing camera and 8 megapixel front facing camera, the phone is powered by 1.6GHz  Hisilicon V9R1 quad-core processor and  packs with LTE cat 4. and has 2,460 mAh battery capacity.
The phone is expected showing at Mobile World Congress 2014 in barcelona in the end of this month.