ARM announced Cortex A17 processor for mid-end smartphones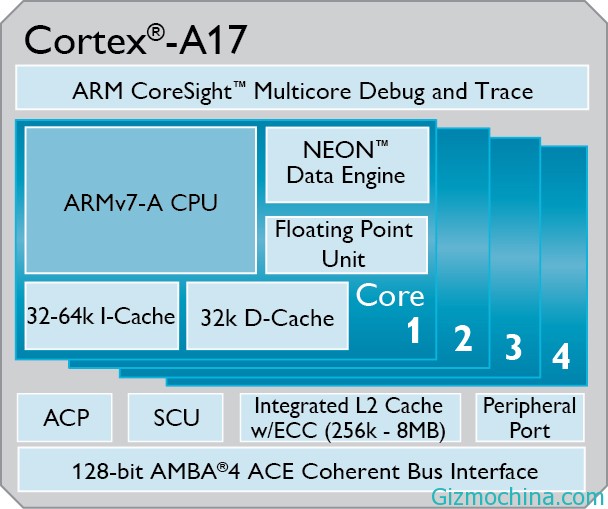 ARM-based processors for smartphones in the middle segment will obtain better quality. They also recently announced the existence of the ARM Cortex A9 Cortex A17 as a replacement. And like its predecessor, this processor can be paired with Cortex A7 big.LITLLE chipset architecture.

ARM also reveals that A17 Cortex processor has a 60 percent better performance than the Cortex A9. The Cortex A17 will also be available as a quad core processor. And as spelled out previously, paired with Cortex A7 and big.LITTLE architecture, will be able to form octa-core processor.
ARM Cortex A17 processor is also designed to be used in various types of devices. Not only smartphones, this new ARM processors can be used on tablets, smart TVs, set top boxes and even in many other embedded systems.
As a complement, also suggested that the ARM CPU paired with a Mali-T720 GPU. Even so, this does not become a liability. As an additional option, the CPU can be paired with a Broadcomm PowerVR GPU.