Xiaomi Mi3 ready t launch in Singapore on March 7th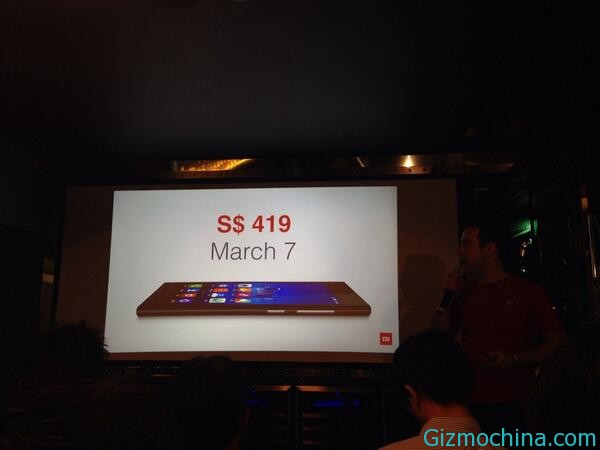 After Xiaomi is ready to enter global market, is now Xiaomi is ready to launch in Singapore market on March.

According Twitter account @TechInAsia the Xiaomi Mi3 will be launching in Singapore this March 7, selling at S$419.
The Xiaomi has also change their brand for global market, as RedMi. But the Xiaomi Mi 3 will has a same specs with the Chinese version, that packsa with 5 inchs screen size with 1080p resolution.
The TD features Nvidia's quad-core Tegra 4 clocked at 1.8Ghz. While the Mi 3 WCDMA version, on other hand, features Qualcomm's Snapdragon 800 CPU. The phone is also has 13 megapixel camera that using Sony Exmor lens. The phone is also has NFC, dual-band WiFi and Bluetooth.
The Xiaomi Mi3 smartphone comes with MIUI V5, one of the most polished Android 'redefined' mods to date.