iPhone 6 supply chain list is exposure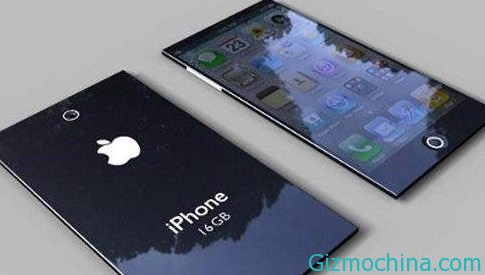 Apple is ready to release their next-gen iPhone or also called as iPhone 6, and according to Taiwan's parts Apple supply chain, Apple iPhone 6 will be used by the foundry TSMC 20-nanometer process A8 processor.

The upcoming iPhone 6 is also ready to using 5.0 inches screen display with  sapphire screen panels, fingerprint sensor, and Qualcomm supports FDD / TDD for 4G baseband chipset. Expected release date will be brought forward to the beginning of the third quarter of this year.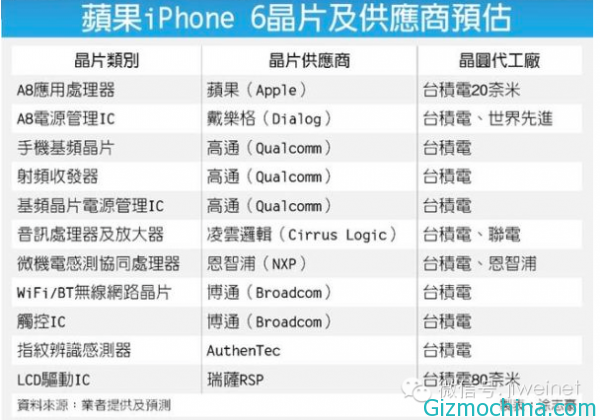 For iPhone 6, issues of concern to the industry are:
1, whether to continue to increase the screen, the Samsung closer, whether sapphire glass panel;
2, the performance A8 processor, the industry is expected to adopt 20-nanometer 64-bit processor;
3, if the fingerprint sensor performance would be more iPhone 5s upgrade;
4, BNM version is support FDD / TDD 4G network;
From supply chain sources said the firms had in February this year for the iPhone 6 parts for mass production, earlier than Apple convention. The industry is expected by Samsung and other competitors frequently affect new Apple iPhone 6 is expected to be ahead of the market, at this point in time, or 7-8 months.
It is reported by Apple's AuthenTec fingerprint sensor design, OEM orders also scored an exclusive TSMC, TSMC will cast piece 8-inch plant can produce up to about 1 to 15,000. Touch IC and integrated wireless networking IC suppliers are Broadcom, major foundries TSMC also dominated.
The industry is expected, because Apple related accessories costs increased dramatically over the iPhone 5S, or will continue to boost the sales price of iPhone 6.