InkPhone, phone with e-Ink screen with low-power consumption batery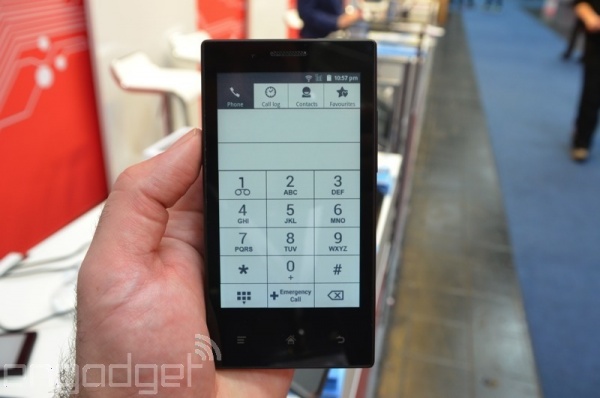 InkPhone is one of the phones which display at CeBIT 2014 event taking place this week in German , interestingly InkPhone has a grayscale screen that is very low-power consumption battery.

InkPhone is made ​​by Onyx MIDIA a company based in Poland, this phone uses an e-Ink display that is similar to that used on the Kindle eBook readr device, because actually, the InkPhone is the eBook reader device that can be making a voice call.
Currently, InkPhone still made ​​in the form of a prototype and the demo devices has display at CeBIT 2014, InkPhone still runs using the Android 2.3 Gingerbread operating system, but the author claims that InkPhone has highly efficient batteries that can be used for two weeks on a single battery charges.
The phone with e-Ink screen is not the first, since the previous similar products, the name is YotaPhone is also made the phone using the e-Ink screen, YotaPhone comes with two screens on the front and the rear, where one screen uses e-Ink screen.
The phone will come on April this year with $195 USD price tag.