Samsung is starting to mass production 20nm 4GB DDR3 RAM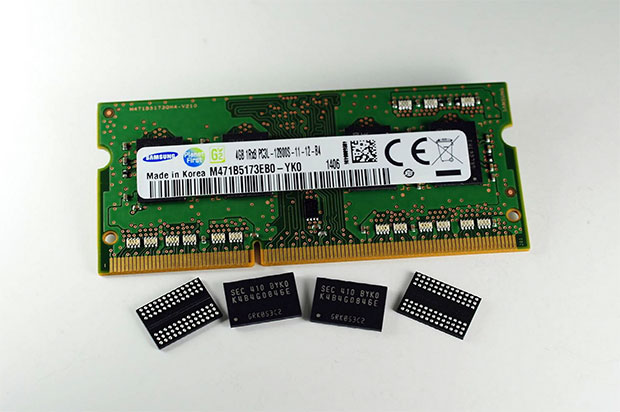 Samsung has announced their starting to produce the new DDR3 RAM module, this RAM is produce based-on 20nm process.

The new DDR3 RAM is 4GB for each board, this is the DRAM module that ready to embed in personal computer devices.
With this DRAM module that would be the smartphone, tablet and personal computer industries have a significant impact. The company said, "modified dual-mode technology to achieve a new milestone in the 20nm DDR3 memory modules, we use the current lithography equipment, but also a combination of next generation 10nm-class DRAM production technology.
With the new 20nm DDR3 DRAM, Samsung has managed to improve its manufacturing productivity by 30 percent and saves up to 25 percent of the energy consumed compared to the 25nm DDR3 modules.