The specs of Nubia X6 is leaked out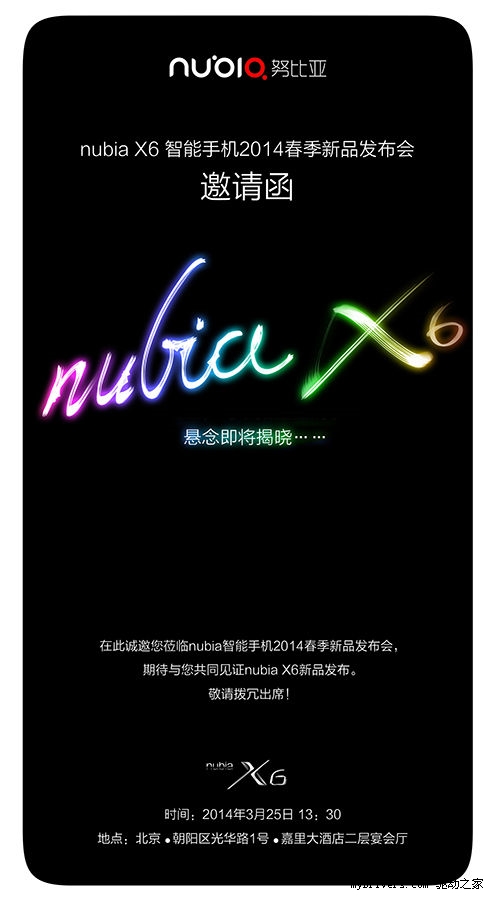 While we're waiting the launching of ZTE Nubia X6 smartphone on March 25th in Beijing, and now we have a leaked information about the specs of Nubia X6 from ZTE.

According to the information, the screenshot of Nubia X6 has been exposed, the phone will has new user interface and support for  GSM / CDMA / TD-SCDMA / WCDMA / LTE network, but Here's LTE does not explicitly marked as TD-LTE or LTE FDD.
The upcoming ZTE Nubia X6, will packsa with a bezel-free 6-inch display with a resolution of 2560 x 1440 pixels. The Nubia X6 would have a 13 or 16 megapixel rear-facing camera. Additionally, it might come with Qualcomm's latest Snapdragon 801 mobile processor coupled with 3GB of RAM and 16GB/32GB of on-board storage.
Moreover, the ZTE Nubia X6 is expected to be a direct competitor to Oppo's Find 7, if one's asked to believe rumored specs of respective handsets. ZTE is said to be using KitKat with a revamped software overlay.