Wiko smartphone, Chinese handset which successfully sold in France market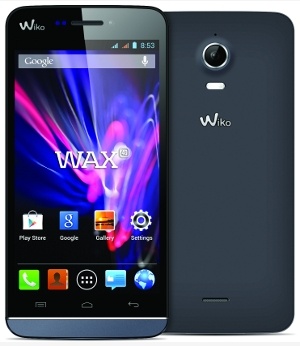 In France, almost no one does know a Wiko smartphone brand, In 2013, Wiko sartphone got the sales in French market for 18%, they go ranked in third position.

However, in general the French people do not know is, Wiko phone "France" is actually the Chinese mobile phone manufacturers but this is not a popular Chinese smartphone manufacturer such as Lenovo, Huawei, nor Xiaomi or Meizu. Who is Wiko?
As we all know, the smart phone market share in Europe and America is dominate by Applea dn Samsung but we all know that those brand is offers with very high price for most of users.
Europeans and Americans are accustomed to buy a mobile phone contract to buy machines, for about 2-3 years, the monthly pay at least 30-50 euros or dollars. If the iPhone 5S 32GB price of U.S. $ 749 price, a one-time payment, European and American working class could not afford, the French working class is no exception.
Wiko success in France, precisely because grasp the expensive iPhone to stay in the market. Wiko is founded in early 2011 in Marseille, France, in 2012, that is in the local mobile phone sales reached 200 million units. Wiko users do not have monthly payments, and operators do not have to sign any binding contract, you can get a price between 150-200 euros per unit.
Of course, low price, good performance and does not guarantee the success of a mobile phone on the market. Wiko using its "Made in France" market strategy and that's make Wiko sucessfully in France market.
The main work Wiko French team that design and marketing. A 65-person team, in addition to four engineers, others are busy with local design, marketing, advertising, distributor relations and customer service.
But actually, Wiko has a headquartered in Shenzhen, Choina. A company called "ten long mobile" is develop Wiko, they team behind the Wiko smartphone for France. In 2011, the company has success to sold 14 million handsets – equivalent to annual sales of $ 320 million USD.