HTC M8 launch in Japan as HTC J One M8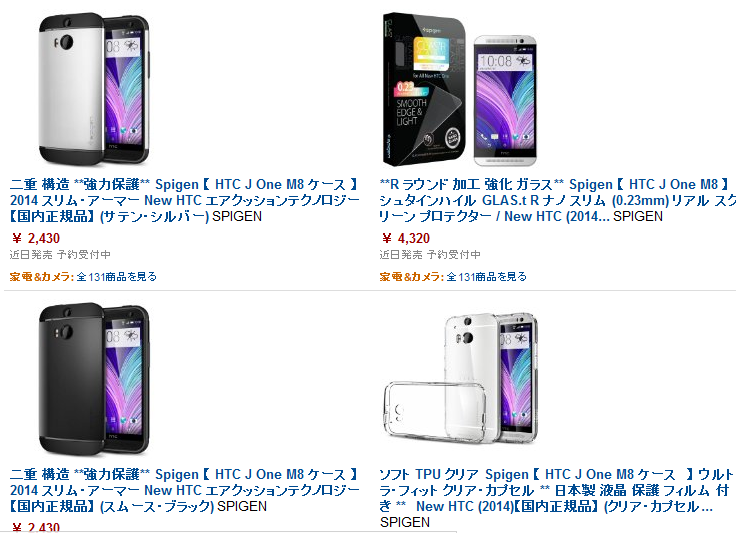 HTC One M8 has been launch recently, and now the phone is also launch in Japanese market and change the phone name with adding "J" in the name of its devices.

This is not the first time that HTC adding the J in their products, the HTC Butterfly for Japanese market is also called as HTC J Butterfly and now HTC J One M8. It's seems that the J is short for Japan or Japanese.
HTC J One M8 will works with Japanese KDDI network, according to Japanese Media, Spigen. The HTC J One M8 will ready to ship to japanese market on April 25th this year. But the recent rumor says that the KDDI or HTC will revealed the phone before April 25th,  probably April 24th, while for now there is no official confirmation from both KDDI and HTC.
The HTC One M8, also known as HTC One 2014 or HTC All New One will be packs with 5 inch FHD screen display, sports with 2GB of RAM, and the unique dual Ultrapixel rear camera, sports with a 5-megapixel front-facing camera, and running HTC Sense 6.0 UI based on Android 4.4.2 KitKat and powered by 2,600mAh battery.
There is two processor model that ready powered in those smartphone, 2.5GHz Snapdragon 801 MSM8974AC quad-core processor and 2.3GHz Snapdragon 801 MSM8974AB processor.