Leaked iPhone 6 picture is exposure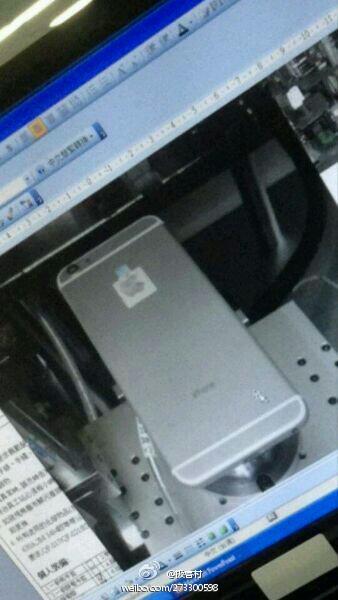 There is a leaked picture of iPhone 6, those piture is spread from China Weibo users. The picture is believe is the upcoming iPhone 6 device.

The picture is taken from the computer monitor located at the Foxconn factory, as we know that Foxconn is becoming the Apple OEM for some Apple products.
According to those picture, the upcoming iPhone 6 will has rounded corner design, and the body will use aluminum frame material. The body will has samematerial with the previous model.
As previously reported, the upcoming Apple iPhone 6 will be available in two screen sizes, the 4.7 inches and 5.5 inches screen size that using Ultra Retina technology and the latest generation of Apple's A8 mobile processor which is certainly more powerful.