OnePlus smartphone will hit Europe for €350 price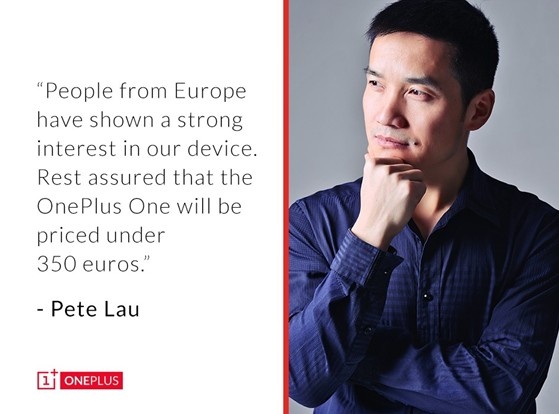 Some people is waiting for the OnePlus smartphone launching, and now we also heard that the OnePlus One smartphone will be hit the market on April 23rd, this year.

After we've covered the news about the OnePlus user infterface that leaked as the lock screen display, the phone is confirms to uses CyanogenMOD ROM with fredh UI.
And we have got the new informatione recently, the OnePlus smartphone will also hit the European market, the price is also revealed with reach €350, it's seems the little pricey since electronic products is always getting higher price when hit the Europe.
CEO Pete Lau has said that the European market has shown a lot of interest in the device, so the price will significantly undercut the competition. In US dollars, that's around $480. It's a bit higher than the previously announced under $400 price point, but the US price could be a bit cheaper. We do sometimes get cheaper electronics here in the States.
Pete Lau fomerly work at OPPO and now he built his own company and ready to intriduce the OnePlus One smartphone will packs with 5.5-inch 1080p screen, sports with 13 megapixel camera which has f/2.0 aperture, powered by Qualcomm Snapdragon 801 processor, powered by 3100mAh battery capacity.