Eton Raytheon phone come with 5000mAh battery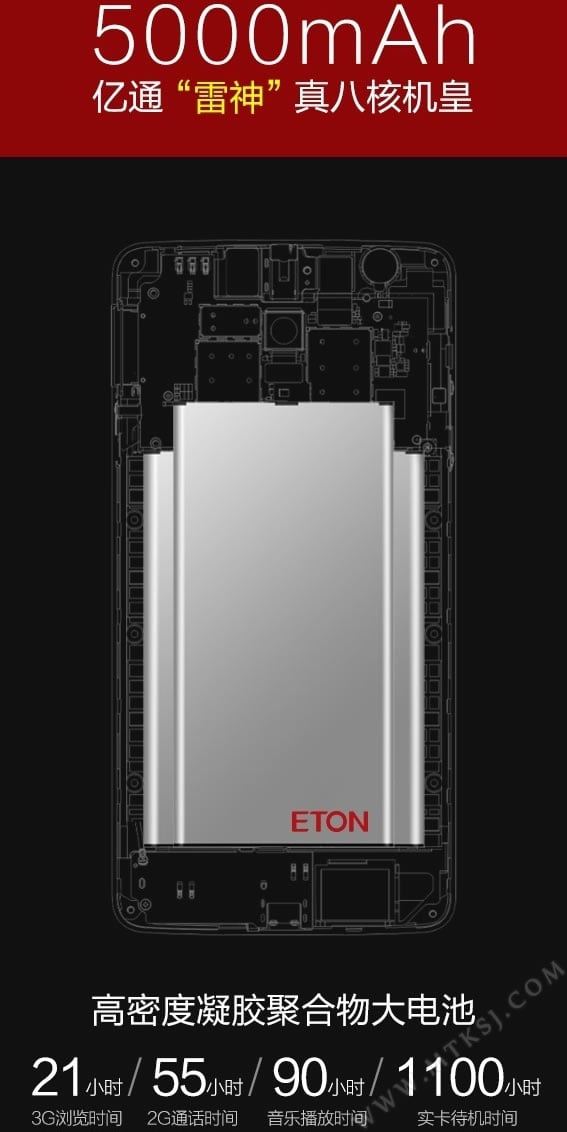 If you're thinking about the Lenovo P780, you may thinking about the large capacity battery since the Lenovo P780 is comes with 4000 mAh battery capacity, but now there is another smartphone that has large capacity battery, that's Eton Raytheon phone.

The Eton Raytheon phone is comes with 5000 mAh battery capacity, according to information, those battery can handle 1100 hours of standby 55 hours to connect to 2G Internet or 21 hours connect to 3G network. The phone is also has rapid charging and built their own energy-saving technology.
The phone is also pwered by MediaTek MT6592 true octa-core procesor, although this phone has large capacity battery but the body thickness is still slim, the phone will has only 9mm or 10mm body thickness, the phone is also running 2GB of RAM and the Eton Raytheon will becoming the first smartphone with high-capacity battery on the market.