Meitu smartphone, 4.7 inch Andrid phone with nice girly design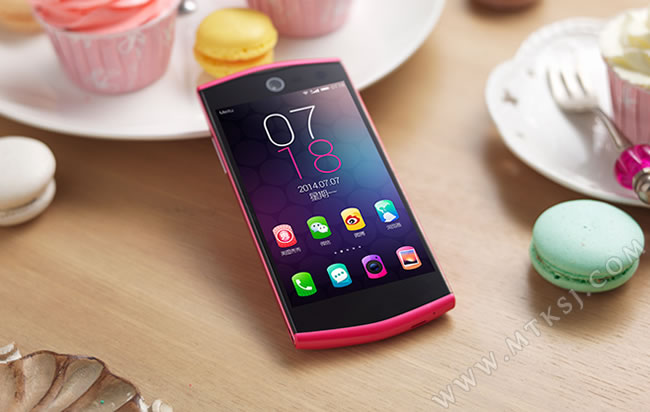 Meitu is known as the domestic smartphone manufacturer that always offers the nice design for women user, after we've covered the Meitu 1S and Meitu Kiss HD smartphone, is now we have another Meitu smartphone that also has nice design.

The new phone is Meitu 2, that phone is ready to unveiled at Beijing on April 27th, but before those launching we have a leaked picture of Meitu 2 smartphone.
The phone will be coupled with 13 megapixel dual camera in the front and rear body, and those camera is cool enough to capture the moment and for selfie, since the phone is offers for woman user.
The phone is packs with 4.7 inch screen size with a resolution of 1280 x 720 HD level, powered by MediaTek MTK6592 eight-core processor that running on 1.7GHz clock speed, sports withh 2GB of RAM, there may be a variety of 8GB and 16GB internal storage but  support for memory expansion slot.
In addition it also comes standard with a replaceable 1800 mAh battery capacity, and running with Android 4.2 custom beauties, the phone is support for China Unicom WCDMA 3G network.