Xiaomi Mi3 get MIUI V5 with Android 4.4 KitKat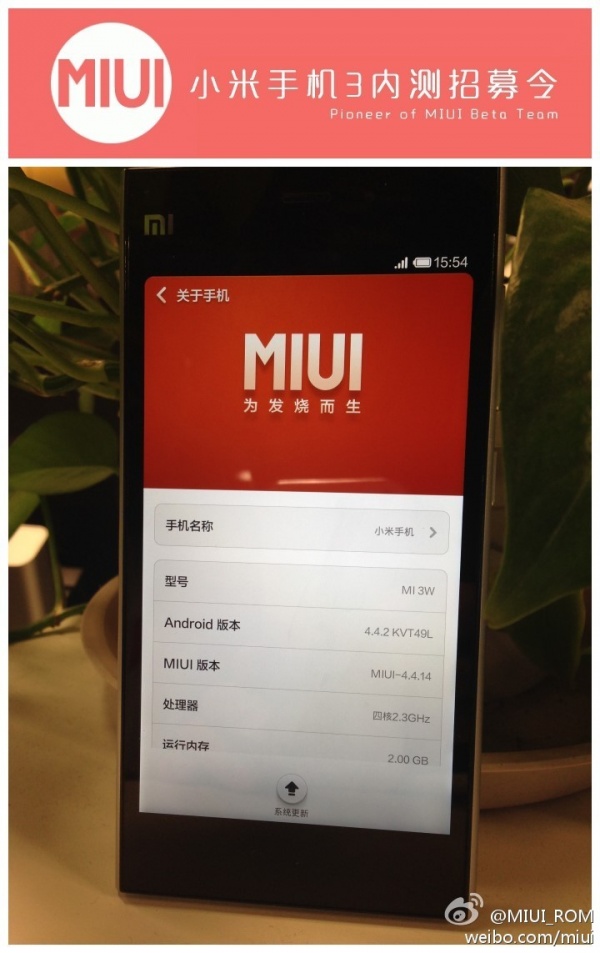 Xiaomi has been update their user interface to MIUI V5 but that's only avaialble for Android 4.3 Jelly Bean operating system, but now they also provide the MIUI V5 for Android 4.4 KitKat on Xiaomi Mi3 device.

The MIUI V5 beta version is now available for Xiaomi Mi3 UNicom version, all the Xiaomi Mi3 user can be participate in beta testing.
According to MIUI forum, the next mondaym the user can trying to use beta version to test the system and the developer will send the stable system after that. This effort it's seems to block the upcoming phone from the competitor such as OnePlus One that ready to release in the end of this month that offers the newer version of Android based on CyanogenMod 11 custom ROM.