Huawei H300 Will Power 8-core HiSilicon K3V3 Processor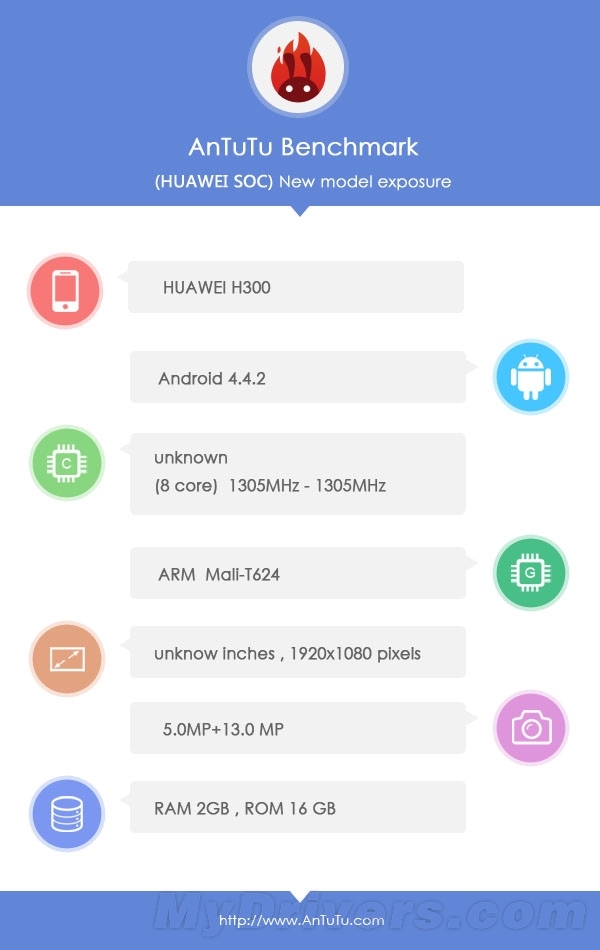 Huawei is ready to release their new flagship smartphone, Huawei Ascend P7. While we are waiting fot the next upcoming Huawei smartphone, the rumor says that the Huawei will make a big surprise with their phones.

A source revealed the news, In addition to Ascend P7, Huawei is also preparing the other phones model which powered by  K3V3 HiSilicon eight-core processor. And those phone will becoming the unique phone that comes from Huawei.
The phone is known as Huawei H300, it's equipped with eight-core processor that arunning on 1.3GHz clock-speed, support by ARM's Mali-T624 GPU, and according to benchmark test, the processor is beat the Qualcomm Snapdragon 801 and Exynos 5420 processor.
In addition, prior to exposure K3V3 news also showed its built-in four core A7 chipset and fourcore A15 chipset. Perhaps Huawei just announced about their K3V3 processor.