Samsung Galaxy S5 Prime is tested in India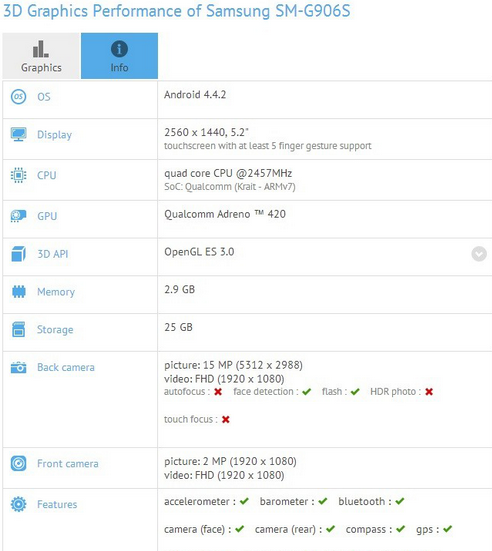 Samsung is now trying and tested the premium smartphone model, the phone is Samsung galaxy S5 Prime. The phone is leaked from the data base of Zauba.com, an Indian based export-import logistic company that show the rumored Galaxy S5 Prime models or also known as SM-GS906K and SM-GS906S, this phone is shipped from Korea to India.

Those phone is ship from Korea to India is purpose to Research and Development, while SM-G906K is worth for 0.527 Rupee or around $504 USD, this is the expensive phone that is being tested.
Before it was discovered the existence of the SM-906S models in GFX Benchmark. Model SM-906S has a top-class specifications such as QHD screen of 1440 x 2560 pixels, powered by Snapdragon 805 processor, and sports for 3GB of RAM. It is estimated the model SM-906K will be marketed in Korea Telecom, while SM-906S for SK Telecom. Samsung Galaxy Prime is said to be revealed next month.