The upcoming iPad Air 2 frame is leaked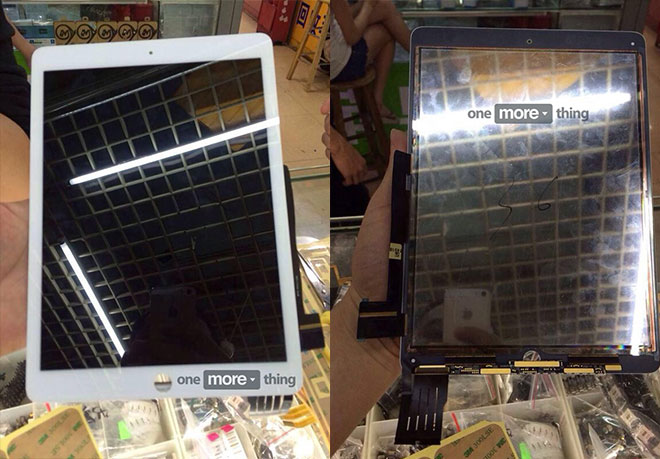 Some leaked photos related to the second generation of Apple iPad Air has been revealed. Leaked photographs are obtained directly from the manufacturer company located in China and published by Netherlands website.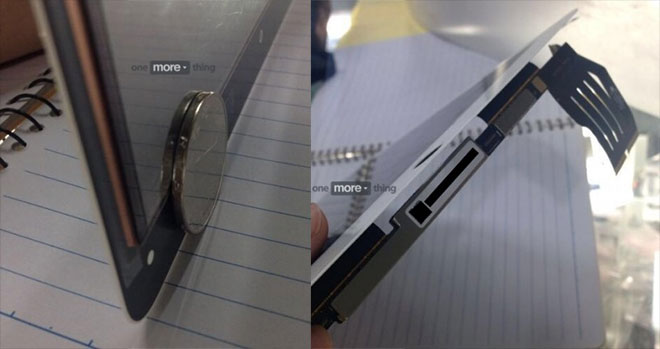 The leaked image shows the front panel display of second generation of iPad Air that the panel is integrated into the glass. This is in contrast to the first generation iPad Air screen that uses two layers are different from each other.
This leaked picture of next generation iPad Air's panel thickness is compared with coin. Referred to only 1.5 millimeters in thickness so it will add space for larger battery of this tablet.
The upcoming Apple iPad Air 2 is predict that will be marketed in the third quarter of 2014. In addition to supporting the Touch ID as same as with the latest iPhone feature, the tablet is likely to wear A8 64-bit processor and 8 megapixel camera on the back.