First look at the very slim A955T
The main hardware features of smart phones are becoming increasingly similar, and the performance of phones costing approximately 1000 RMB is enough for everyday use. So, consumers are becoming more and more interested in things such as the phone's design, endurance, and operating system. It all goes back to the final experience of the product.
Recently, Amoi prepared its newest product, the Amoi A955T, and compared to the company's other products, the A955T's design stands out more. The other day, the company said that it will be its first six-core smart phone to hit the market and gave us a first glimpse on it.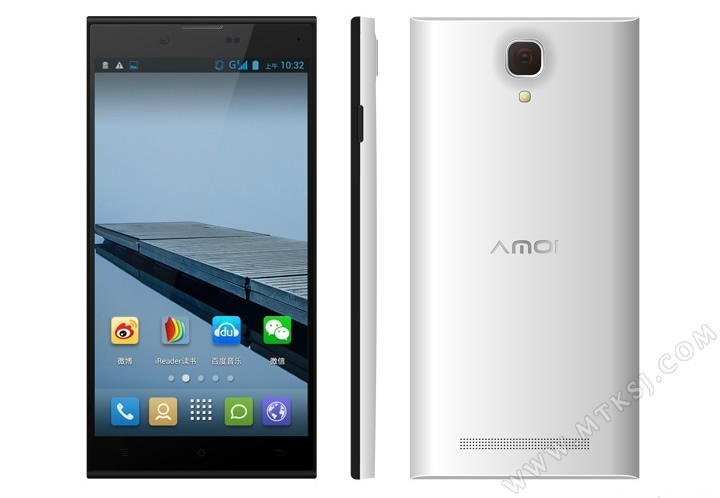 This is the first rendering of the A955T which looks much better than the photo posted by the Ministry of Information and Technology.
As you can see from the photos, the frame around the screen is very narrow and the screen, itself, is held tight. Its measurements (149.2 x 74.2 x 8mm) which were leaked earlier proves that that the Amoi A955T has a high-screen ratio, even though it has a 5.5 inch 1080p screen and its performance surpasses that of the A900T.
As stated before, this is the first cell phone to run on a six-core processing chip called the MTK6591. Amoi has not released any other information on the phone's specifications. It may also store 2GB ram and a customized operating system.
Official reports say that the A955T is still undergoing price/performance ratio analysis.