No more expensive than the first generation, the MeituKiss 2 is released
On the evening of April 27, the MeituKiss 2 was officially launched.
Although it's a next-gen phone, the MeituKiss 2 is no more expensive than the MeituKiss 1, costing at least 2199 RMB ($351.95).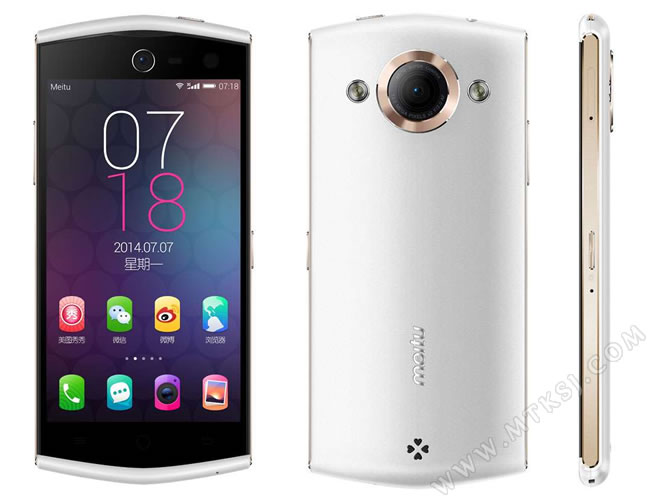 The MeituKiss 2 has 13Mp front camera and 13Mp back camera (5P lens/F2.0 aperture) and runs on a Milbeaut processor.
The MeituKiss 2 supports 7 beautifying effects, has an improved preview function, and can not only take beauty photos in real time, but can also take beauty videos as well. You can even edit videos now and share it with friends.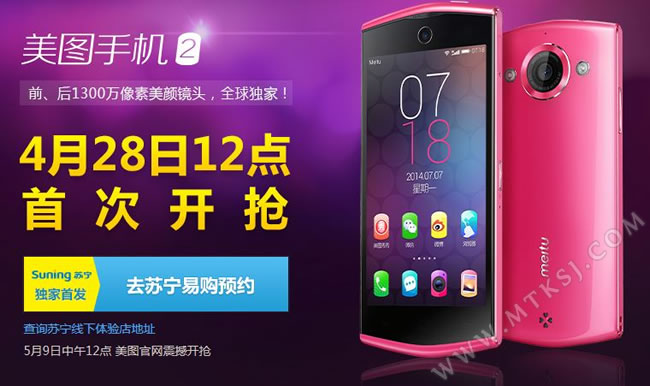 The phone uses an MT6592 octa-core processor and has a 4.7 inch 720p resolution LG screen, 2G ram, and 2300mA battery. It also supports a China Unicom 3G internet connection and a WIFI-Display function. It is available in white and red.
Its operating system is Meitu's own MEIOS, modeled after the Android 4.2. The MEIOS provides the MeituKiss 2 with a beautiful interface, integrates all of the phones functions, and also provides better security.
The 16G version will be sold for 2199 RMB ($351.98) while the 32G version will be sold for 2399 RMB ($383.99). Another version done in collaboration with Jimmy Lin Chih Ying will be sold for 2999 RMB ($480.03). 800,000 reservations have already been made and those who reserved can buy the MeituKiss 2 on April 28 at noon.