Hyatt Regency Hong Kong get free smartphone to use while in Town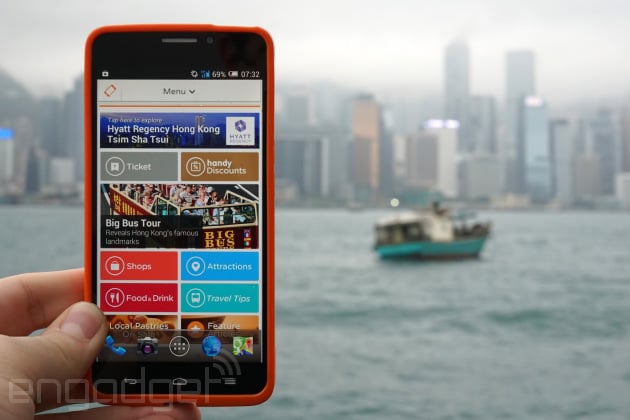 An interesting service offered for those who are traveling to Hong Kong and stayed at the Hyatt Regency Hotel. The hotel management will provide Alcatel OneTouch Idol X smartphone that can be used for free for consumers as long as stay in the city.

For your information , the OneTouch Idol X smartphone comes with a 5-inch screen and full HD display and running with Android OS 4.2 Jelly Bean operating syste. The phone is powered by quad-core 1,5GHz processor MediaTek MT6589+ and is supported by 2GB of RAM.
That phone is also packs with unlimited data access that supports for tethering modem. With this phone, hotel visitors can also get unlimited calls for Hong Kong to overseas such as America, England, Australia, China and Singapore .
The phone is also equipped with several social networking applications. Mobile users can also download a specific application through Google Play. But of course, these data must be deleted after phone is returned to the hotel.
In addition, this phone also features a sort of guide for the tourists. It is also very useful when traveling around Hong Kong. But don't forget to return the phone after use, because you will be fined for $250 USD.