Xiaomi Redmi Note hits 15 million pre-orders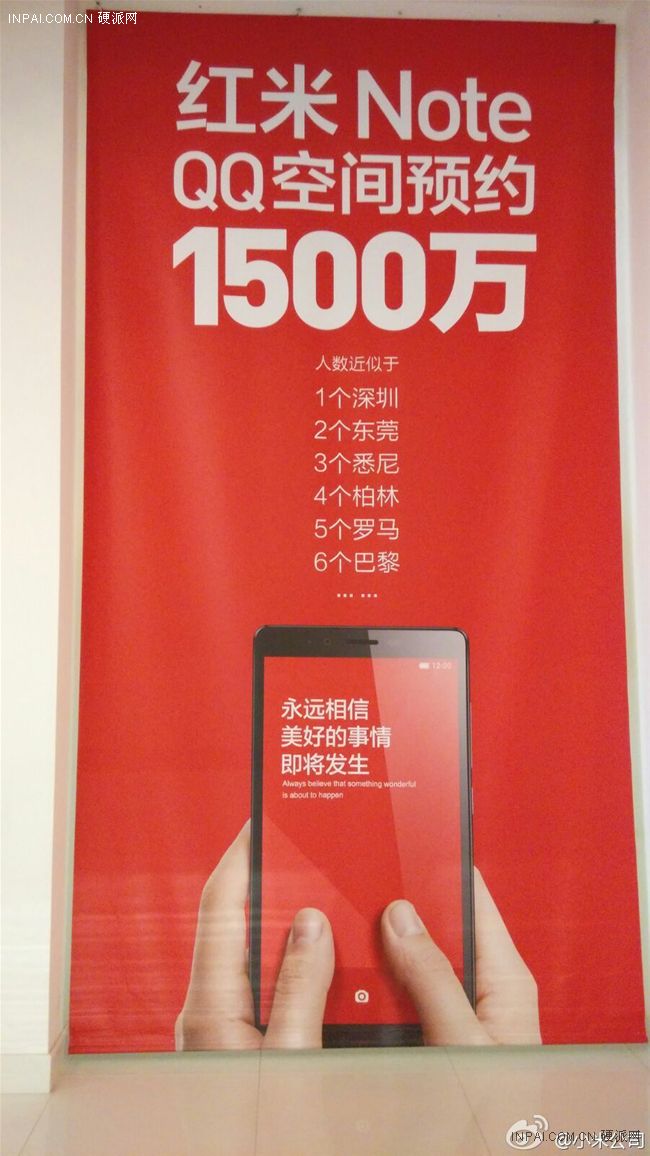 Preceding its outstanding marketing strategy, the "Hunger Marketing", which back in March, resulted to a 100,000 units sales of the Redmi Note Android OS-based smartphones within only 34 minutes, Xiaomi, a privately owned Chinese electronics company based in Beijing, proudly announced that as of today, 15 million people have already pre-ordered this $161 phabet.
This number surely surpassed both Apple's iPhone 5s and 5c accumulated opening weekend's total sales of 9 million, and also the Samsung Galaxy S5's. Using a totally different sales maneuver, Xiaomi is defining its pre-order numbers not only based on how many people have paid for the Redmi Notes but additionally also based on people signing up to receive more information about the phone via email.
The $161 (CNY999) Redmi Note is powered by a 1.7GHz octa-core chipset combined with 2GB RAM, 16GB internal storage, a 13MP camera and a 3200mAh battery. Utilizing a 5.5" 720 x 1280 touch screen display and running on Android OS version 4.2.2, the Redmi Note comes in a quite affordable price for a smartphone that comes with such packed of features.
Even so, the number of 15 million people registered would again affirm Xiaomi's smart business strategy as well as its smartphone market strength, particularly in China. By the end of this year, Xiaomi will start selling its flagship, Xiaomi Mi3, in the neighboring Asian countries such as Indonesia, Malaysia, The Philippines, Thailand, Vietnam, India and Turkey as well as in other regions, in countries such as Brazil, Mexico and Russia, while it continues to expand its market presence.