Leaks reveal HTC One Mini 2 in 3 colors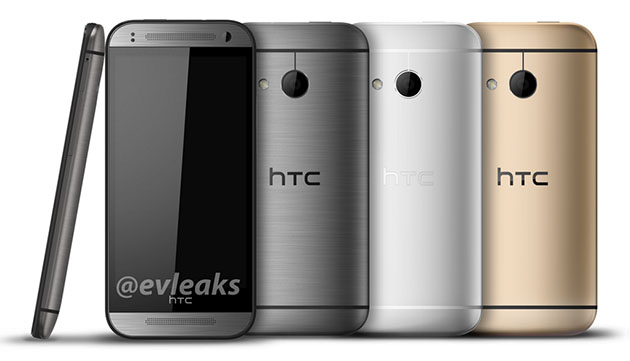 The grapevine is that HTC One Mini 2 may not retain its unofficial status for much longer. The new arrival, Compact Premium Smart phones are replacing them thanks to evleaks.
 Mr Blass Twitted press photo of HTC mini 2, in three different colors. Gray, Golden, silver sync with the HTC One (M8) series. The design of the new phones are similar to their full sized counterparts.
 The leaks did not include the specifications of the phones. It does show that it (the One mini 2) lacks the second camera as speculated it would have. Unfortunately, we didn't get much information about the screen size, resolution etc. Hopefully the news will be out soon and we'll get to know the specs.