Google Maps update: Live travel logistics, offline capabilities and real time arrival time calculation.
Google Maps has released significant updates for Android and iOS. The major update is now version 3.0 on iOS and 8.0 on Android.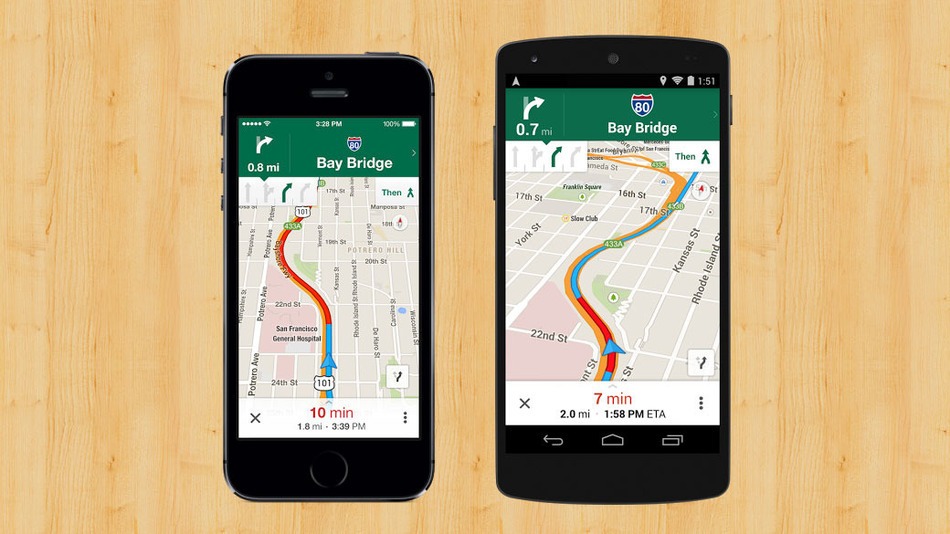 This newest generation of Maps has made major improvements in turn by-tun and offline navigation. The update will also help users navigate an evening out in a new city, with hotel, restaurant and bar hours/ratings/prices. Another useful feature is the interface with the Uber app, which allows users to weigh their options to walk, take transit, or summon Uber with just one click.
Google has streamlined their live navigation system, now using your speed to estimate arrival time and offering easy access to alternate routes. Improved lane guidance in certain countries will help users make their exits and turns on new roads.
Offline maps were added to Maps 7.0 but have not been seen on iOS. Users on Apple and Android can now make custom lists of crucial offline maps for areas with uncertain data connection. Cities can be saved easily in the application and assigned custom names for quick access.
More information can be found on Google Play and the App Store.