Samsung Galaxy Note 3 Neo has two new color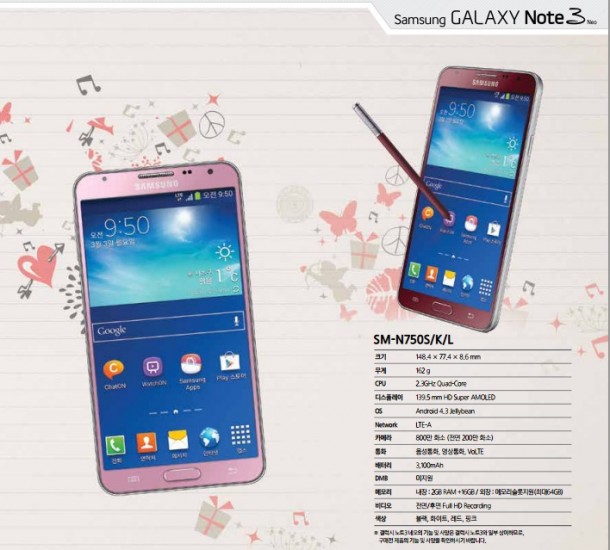 Samsung is now offers the new color of Galaxy Note 3 Neo, the color is available in red and pink, it's seems the phone is targeting for female user.

A red and pink version of the Galaxy Note 3 Neo was founded on a Samsung's website document, the phone is heading to Korean market, but it's seems those phoe is also will be hit global market on the near future.
The phone is packs with 5,5 inch screen size that uses Super AMOLED display with 1280 x 720, the phone has LTE connectivity support and sports with 2GB of RAM and 16GB of internal storage, the phone is also coupled with 8MP on the back, 2MP front-facing one, powered with quad-core 2.3 GHz processor and has 3100 mAh battery capacity.
Unfortunately, there is no information related to release date and price, so we have to wait until Samsung is officially launched this phone.