HTC One M8: in 24-carat gold
Gold is growing in popularity as a color choice for smartphones. Apple's iPhone 5s in gold has sold well, and HTC now sells a gold version of their One M8. For some, gold coloring is not enough, and thanks to companies like Goldgenie, you can now give your high-end electronics the true Midas' touch.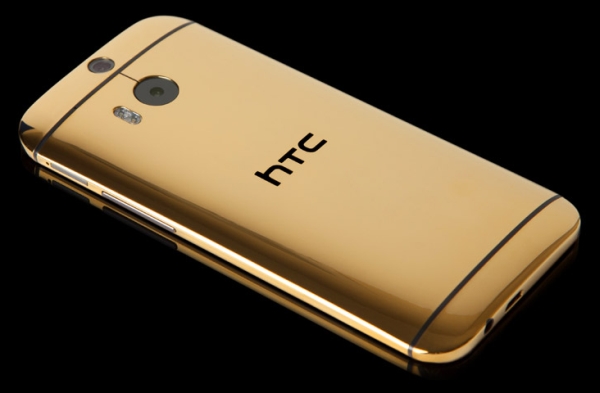 To plate an HTC One M8 in 24-carat gold, Goldgenie charges $3225. The rose gold variation costs $3400, and platinum cost $3565. These prices are phone inclusive, if you already have a device and want it plated it will cost close to $1,700.
Other smartphones are also eligible to be plated by Goldgenie.