New Photos of Huawei Ascent P7 Leaked!
Last year Huawei's Ascend P6 has been met with enthusiasm around the globe for its sleek design. Not surprisingly, the Huawei Ascend P7 is gaining plenty of attention prior to its release. There have been numerous rumors and leaks released in the past few months. Photos of the smartphone device's back panel were released in February, fueling rumors that the P7 would appear at the Mobile World Congress. It didn't, but thanks to new leaks in April, there is a new set of photos below which answer questions about the smartphone's design.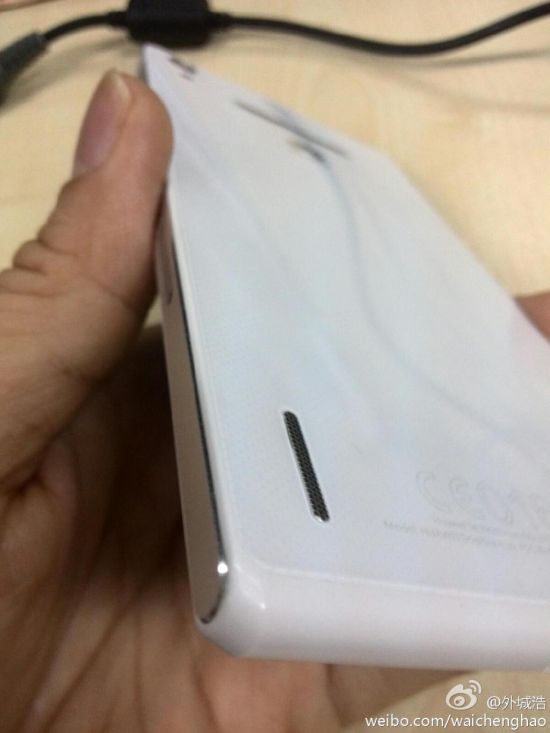 The leaked photos above were shared earlier today on Chinese social network Weibo. The shots showcase the new Ascend P7 from a variety of angles. The photos show that the P7 is a very thin handset, somewhat managing to take design cues from both the new Sony Xperia models and the iPhone 5S.
The glossy back panel features an intriguing design below the transparent glass. The power button on the P7 is similar to the OmniBalance design language used by Sony, and the software mimics the iOS with flat icons.
The hype on this smartphone is growing steadily, meaning we will hopefully be able to know every glorious detail in the near future. Until then, take a close look at the leaked shots and tell us if you think it could be your next smartphone.