Oppo R1S Ready for Online Order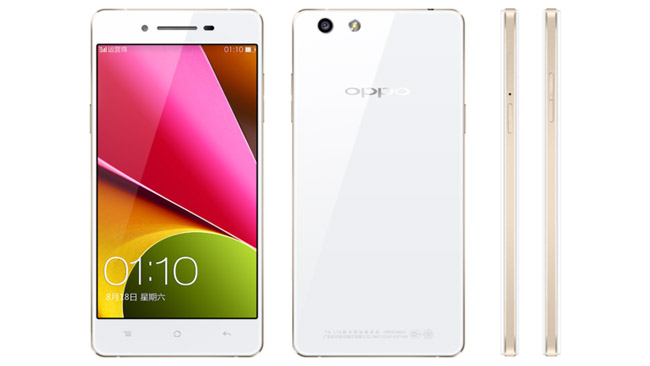 Tech manufacturer Oppo has released the successor to their successful Oppo R1, the Oppo R1S. It features 4G LTE connectivity, 1.6Ghz quad-core Qualcomm Snapdragon 400 chipset, 16GB storage with microSD expansion and a 5-inch 720p HD diplay.
The device has a 13MP rear camera with the Exmo sensor from Sony and a 5MP front camera. It has a 2140mAh battery capacity and 1GB RAM. Like most other Oppo Android devices, it uses Oppo's own Color OS with modified UI over the Android OS.
The Oppo R1S is now available in Blue and White on the Oppo Store. The device costs around 2,500 Yuan ($400).