Nexus 6 and Nexus 8 ready to appear in upcoming Google I/O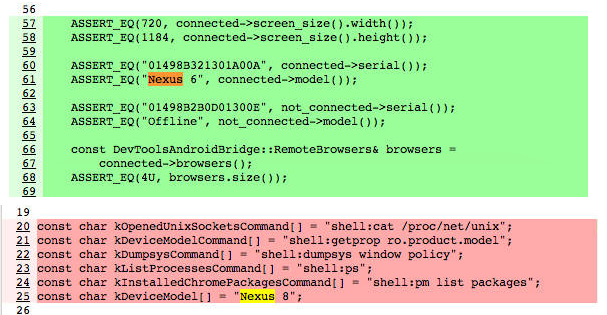 Google seems ready to unveiled their new Nexus 6 and Nexus 8 tablet, According to foreign media, the Chromium code is revealed the new Nexus devices.
The Chromium code has identified that Google will launch "Nexus 8" or "Nexus 9", that's the high-end tablet device that comes with 8.9-inch screen size, in addition there is also Nexus 6 smartphone, it's larger than LG G3, which will be unveiled on the 27th of this month.
From the leaked of the Chromium Build fingerprint code found in the words "google / volantis / flounder" 's . In view of the Nexus family as a traditional code, such as the Google Nexus 10 code inside the script, and Nexus 5 is called as "hammerhead ", as Code can be determined basically pretty close.
Besides tracking based on Chromium issues that has relevant information is displayed on the next generation of Nexus tablet device may be manufactured by HTC, before now, Google has been ask to HTC to built the tablet device for Nexus tablet lineup but HTC rejected.