OnePlus One doesn't have an external MicroSD card slot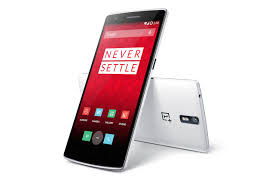 It is often observed whenever the internet wants to believe in something, no number of proofs can persuade people. This is exactly the case with Oneplus One along with it's micro SD card slot. The company initially didn't say anything about any card slot and review units haven't one as well either. Still there were a lot of concerns from increasingly number of stories concerning a secret micro SD card. It was clear cut as it says the device supports up to 64GB memory cards. So, there were lots of confusions about the manual. The fcc's found that there were a lot of mistakes. For the same reason, we took one for reviewing and it has no sign of a card slot so we checked with Cyanogen Inc just to make sure there wasn't any hardware failure. At last,it was a one big mistake as no one has gotten back to us when reached out to Oneplus as well. Considering the similarity between Oneplus and Oppo as Oppo doesn't have the card slot either. So, do not believe the hype.
In order to remove misconceptions about external slot, Oneplus has confirmed that there isn't any microSD card slot.