Chuwi VX3 Tablet with Octacore Processor and Android 4.4 Kitkat is On sale now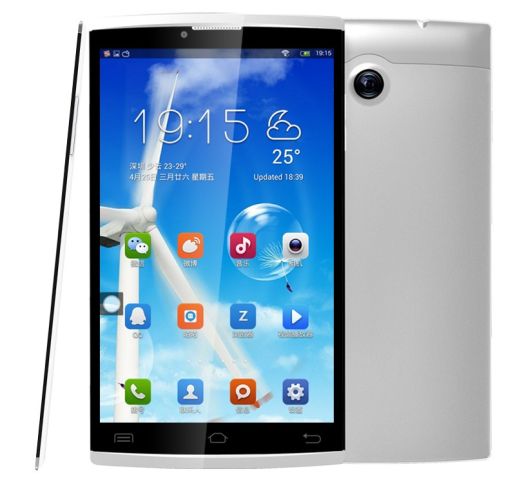 The Chuwi VX3 is one of the top 7 inches Android referred to as tablet rather than phablet until now. It is powered by 1.7 Ghz Octa core processor. It has efficiently utilised LTPS low temperature technology. It featured 1920 x 1080 resolution having full HD display along with 2GB RAM, micro SD card and supports DUAL SIM allowing the flexibility to connect over WIFI, GSM or 3G networks.
A tablet with the same call, SMS and connectivity features is all that comes in a phone
It has an internal storage capacity of 16GB which can also be expanded up to 32GB storage. The Chuwi also got dual cameras having rear camera of 8MP and front camera of 2MP along with flash light. It comes with 3200mAh, 3.7V Li-ion battery which provides talktime up to 9 hours. Android version is 4.4 kitkat and can be ordered internationally online.
Chinese android tablets running Mediatek octacore chipsets are benefitting more and more now from the recent Android 4.4 Kitkat updates.
Retail pricing for the Chuwi is just $217, a good price indeed but even better after a closer look at the specifications highlighted above.