Xiaomi Mipad Review: An iPad Mini Knock-off
by Shine Wong May 15, 2014 8:33 pm4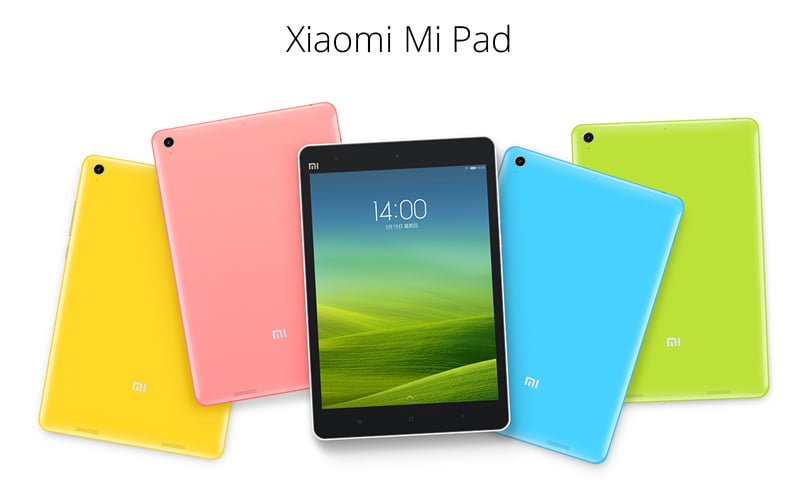 In our impression, Android tablets were living a life neither too good nor too bad under Apple iPad's shadow. iPad has been the pronoun of tablet computer for most of us. Xiaomi unveil the Mipad a few hours ago, it looks very like iPad mini. Here is our review about the new Android tablet: An iPad mini knock-off.
Although Xiaomi has achieved some success in Android's phones, however, limited by the Android system, Xiaomi has not pushed any tablet products. But the new born Xiaomi Mipad gave new expectation to Android tablet market. Whether it can shake Apple's governing position with its price and configuration? Well, may be.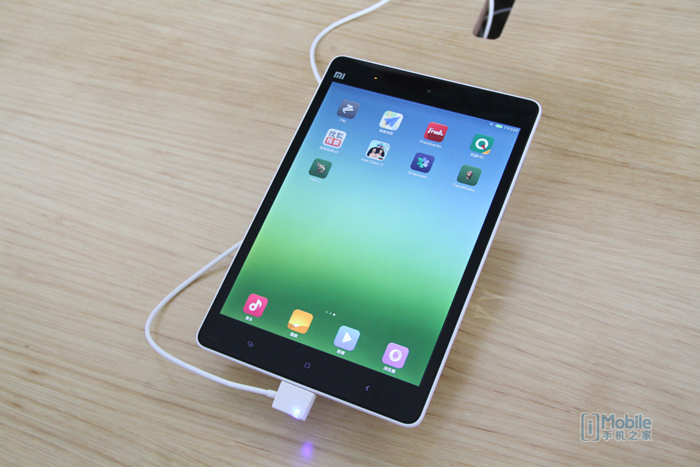 Xiaomi Mipad use same 7.9inch retina screen as iPad mini 2, which is 2048×1536 pixels, the ppi is 326. The size is proved by Apple as the best screen size, which has been continued by Xiaomi.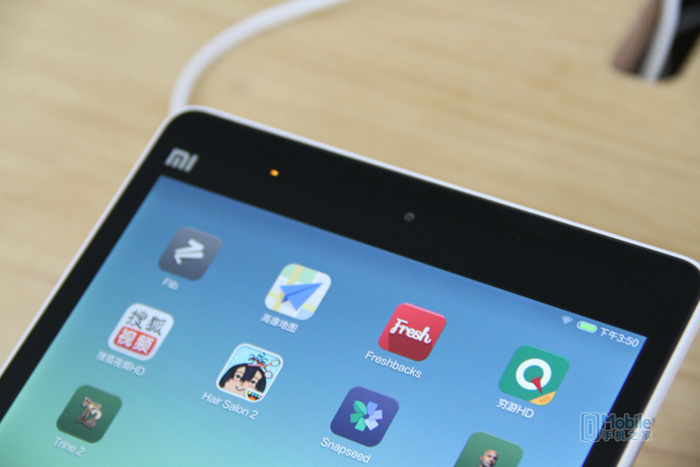 With it in hand, you will not feel any strenuous , benefited by its 360g weight, it is portable. The rate of screen in front is similar to iPad mini, but if you don't notice the Android's classic 3 control buttons, you may think it is a iPad mini.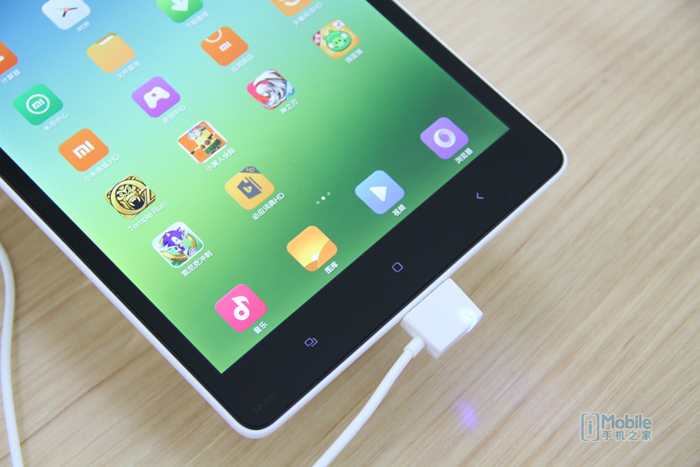 Surely there is a mi trademark on the top of its screen, besides the logo is the inconspicuous breathing light and 5MP OV camera.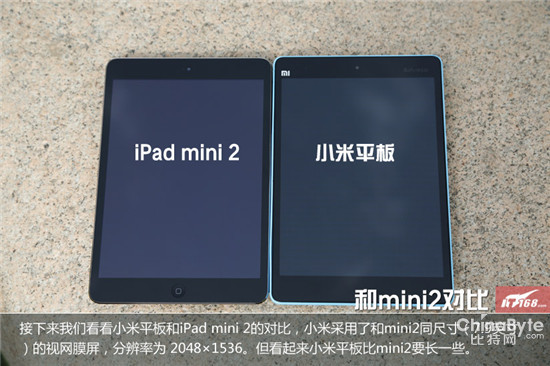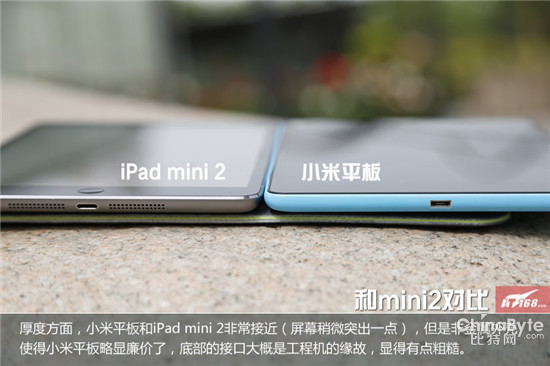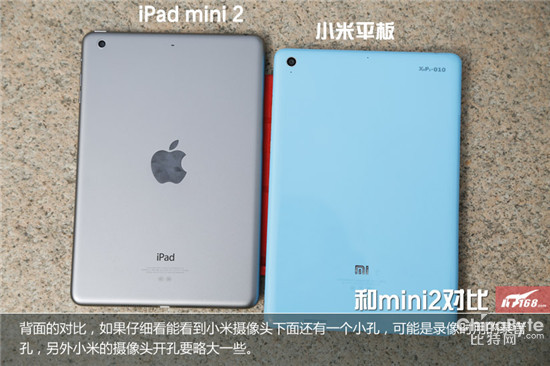 Xiaomi Mipad is only 8.5 mm thick, which will give you good handle feeling.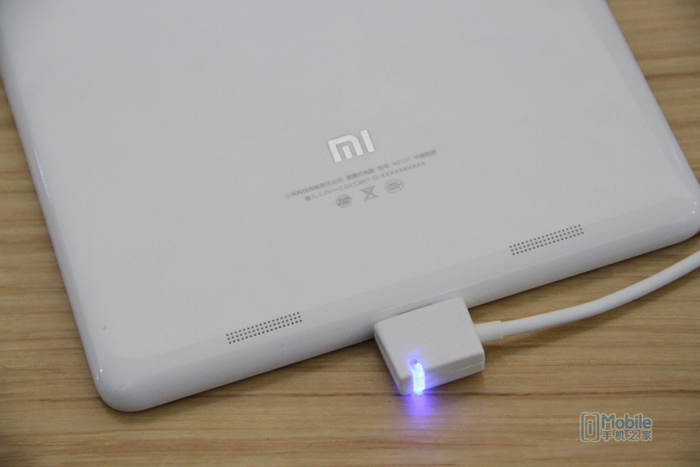 Xiaomi Mipad's back shell is anti-fingerprint and painted design, looks similar as Apple's iPhone 5c. Colorful back shell is Xiaomi's consistent tactics, there are blue, green, yellow, pink and white available, which makes it full of personality.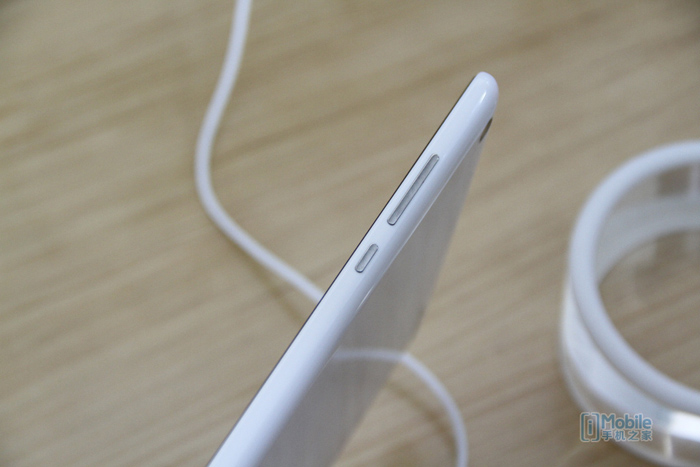 The back 8MP camera is 2.0 aperture design, you won't be confused to tablet's bad IQ anymore after experienced Xiaomi Mipad.
Right side is all control buttons , it is the volume control and power button from up to down.
There is a speaker on the lower part on its back.
Check the setting menu, about local, we can see Xiaomi tablet's detailed configuration. Xiaomi Mipad use Nvidia Tegra K1 processor , CPU is 2.2GHz 4 and ARM A15 structure, GPU use 192 cores Kepler, same as PC, The most advantage GPU in mobile devices nowadays, supporting newest PC game class tech, Open GL 4.4 Tesselline and can get more details and real scene to the screen. Tested by GFXbench 3.0, the GPU is 2 times as fast as Apple's A7.
Surely, the score is amazing 41000, which is top of Android devices, but there was not Antutu installed in the show so we can not verify it.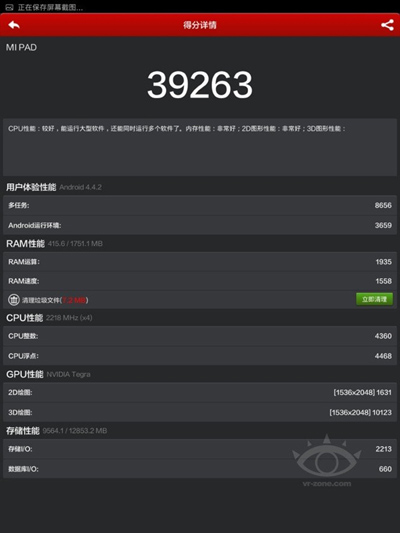 Top hardware configuration is not enough to make Xiaomi rival iPad, the basic of Xiaomi is the growing MIUI system. We can experience that including calendar, player and photo album is designed to fit the big screen, Xiaomi can improve fast if there are enough 3rd party's APPs.
Totally, the $240 price tag made Xiaomi Mipad is able to be succeed in the beginning, Xiaomi did a lot both in hardware and software, we may see if it can shake iPad's position.