Meizu MX4 prepared Exynos 5430 64-bit CPU, same as Samsung Galaxy S5 Prime
by Shine Wong May 18, 2014 8:03 pm1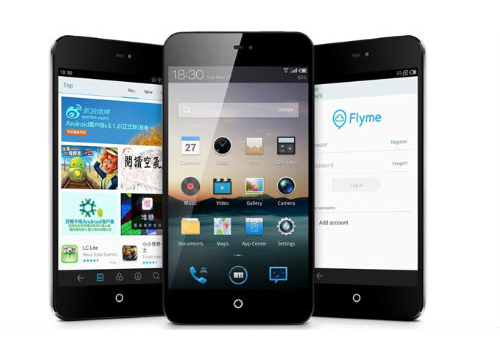 It has not been confirmed which processor Meizu MX4 will carry, however, maybe because it supports LTE 4G, someone predicted it may have Quadcomm Snapdragon processor, however, according Meizu boss J.Wang's reply on its forum about the question, his answer was "what do you think if it is 5430 ? " seems a suggestion or hint that Meizu MX4 will adapt Samsung Exynos 5430 8-core processor.
We will not feel unfamiliar to the Exynos 5430, which has been exposed to set on Samsung GALAXY S5 Prime edition, it is the evolution of the Exynos 5422, and said to be made by 20 nm industrial art, conbined with 2.1 GHz ARM Cortex – A15 and 1.5GHz Cortex – A7 structure, and ARM Mali T6XX series GPU. Others, the processors' LTE module will be Intel XMM 7260, which supports Cat 6 LTE and Channel Combination, provides high speed internet download speed.
Equip fingerprint press recognition function
Apart from same processor to S5 prime, Meizu MX4 flagship edition will add fingerprint recognition function, which is proved by Meizu boss J.Wong. According to Wong's thread on forum, the MX4 chooses fingerprint identification function from foreign company. And in his later reply on the forum, J.Wong revealed that the "fingerprint identification " must be done in "press" way, "he slide mode is too bad to be experienced. " Hence, this means Meizu MX4 use similar fingerprint identification to the iPhone 5S.
To be compared, Samsung GALAXY S5 will use slide fingerprint identification, which need the user to put their finger on the Home button, and slide from up to down. However, it is still unknown which method will be applied on MX4's fingerprint identification.
Shape is better looking than iPhone 6
Other aspects, now we are still not aware what will Meizu MX4 be look like, but according to many-time-exposed-by Meizu photographer Daniel-woooo claimed in the forum, Meizu MX4 looks better than the iPhone6.
Surely, no picture can reveal no truth, that may only be Meizu's own feeling, although many Meizu fans are expecting. Some information said Meizu has designed MX4 after MX3's design has been done.