Comparing UMI X3 and Xiaomi 3
by Shine Wong May 27, 2014 12:27 am1
From X1 to X3, we can find UMI phone brand positioning is more and more precisely- to provide more playable smart phones. The newest launched X3 does not only has the advanced specs and custom system among MTK platform, but also paid more effort on material and design, it is the highest configuration phone in the UMI brand. The phone has been on-sale in small scale for several times, from 27th May, X3 will lift the limit to sale in every Tuesday and Thursday.
So is the X3 is worthy or not? Let's do a simple comparing evaluation and acknowledge more about the product.
The appearance comparing:
Let's see the differentiation of the two, in total style design, the Xiaomi 3 is more squared than previous products, while UMI X3 is common rounded rectangle design.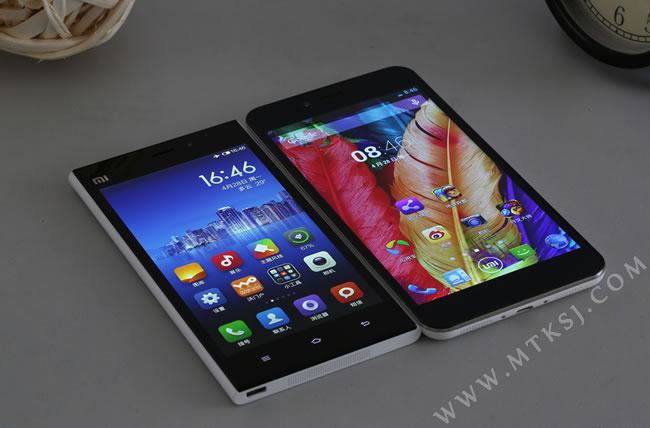 While they are screen on , the UMI X3 does not looks much larger than Xiaomi3, but the screen itself is much bigger, which can prove the UMI X3 has more screen occupation rate, narrower frame, and proved the statement from users that Xiaomi3's border can stop a aircraft carrier.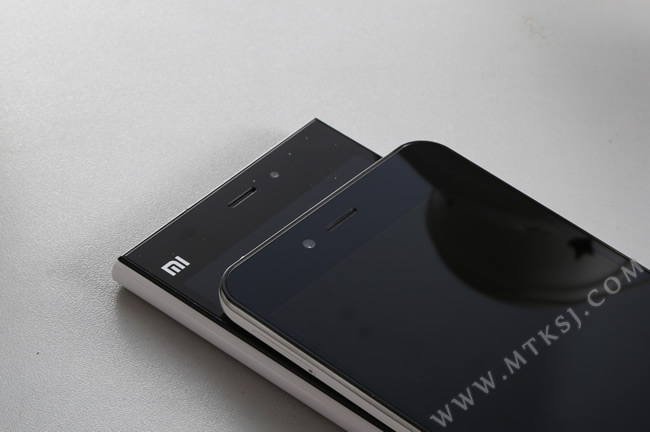 On the top front part comparing, UMI X3 is clear, without any LOGO, while Xiaomi3 is posting an obvious MI logo on top left. The one who get beginners get the market, Busi Lei has learned.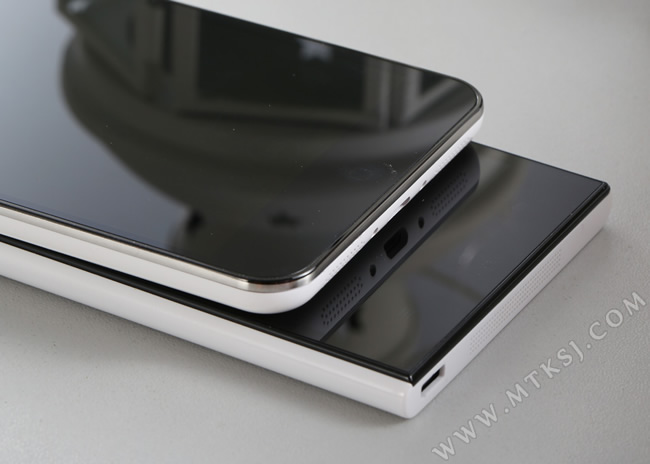 Bottom comparing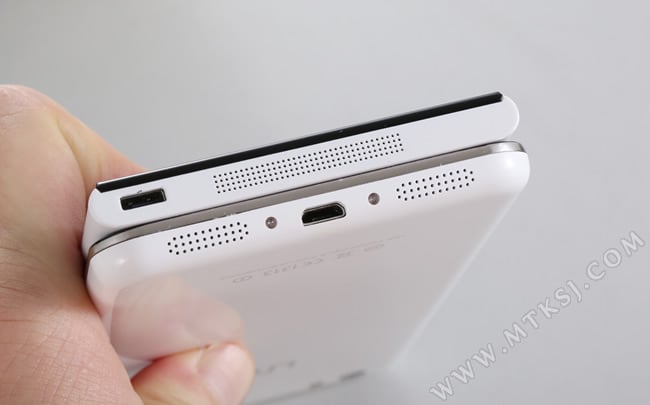 On the front bottom, UMI X3 's USB hole is in the middle, both sides are the speakers, and Xiaomi3's USB hole is designed on the left, and speakers on the right hand, which may be disturbed if you handle the phone by right hand.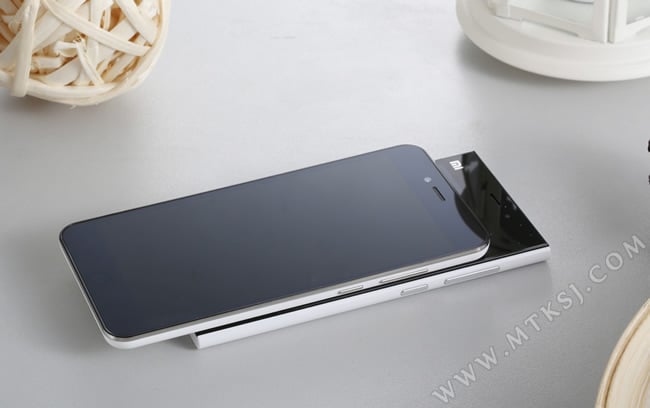 Side part comparing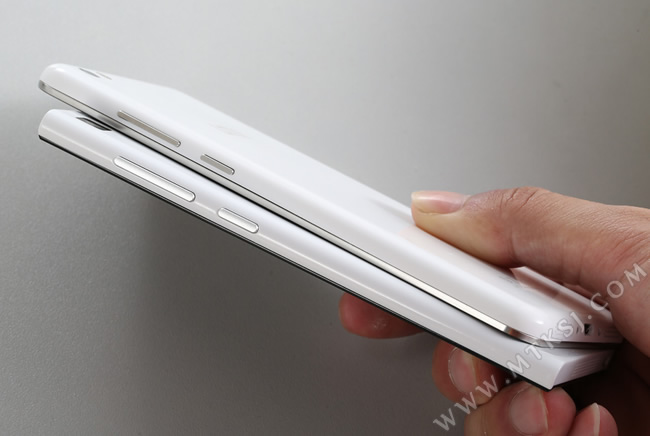 Right side comparing, we can find the UMI X3 and Mi3's power button and volume buttons, so they are easy to reach while the phone is hold one hand. There is no different in touching feelings for both phones, which is good pressed and rebound. But the material is showing big different, however, someone always destroy the button, UMI X3 use alloy material on their buttons and CNC precise finish for every screw.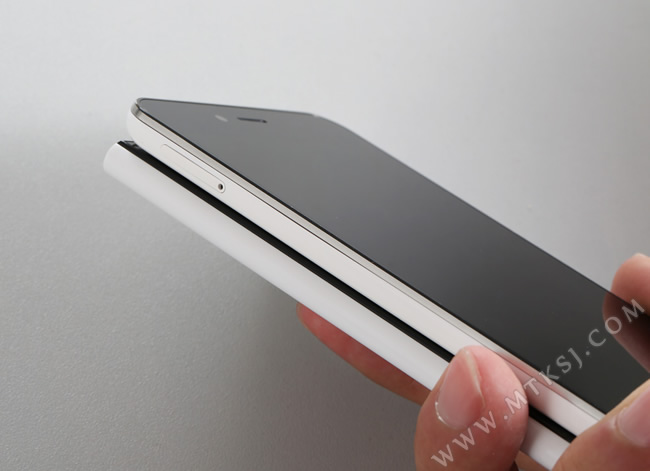 Left side, UMI X3 is double card double standby, the SIM card slot is put on left side, the card slot is exactly matched, well made and seems more strict than HTC's card slots.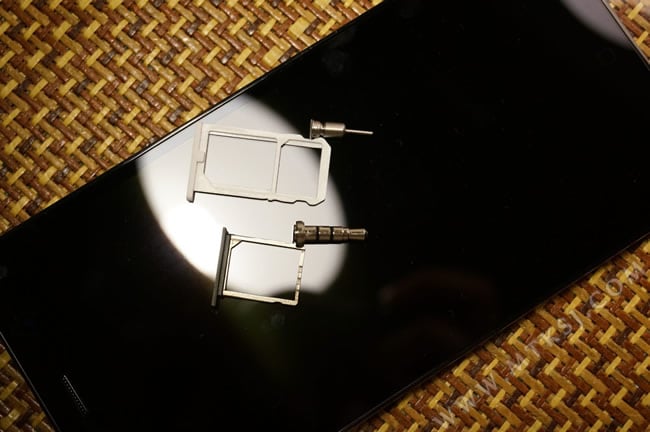 For UMI X3 is double card double standby, X3 create 2 SIM card into 1 card slot, which greatly increased the body's aesthetic and looks no different from single card slot machines.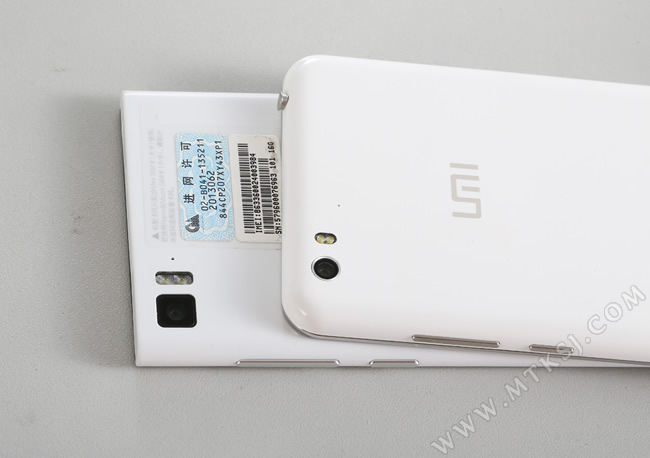 Cameras on both phones are located on the left upper corner on the back, equipped 2 flashlights, Worthy to mention, the UMI X3 use 5P blue glass ,supporting 12 scenarios and smile detect. And another interesting function is voice control picturing.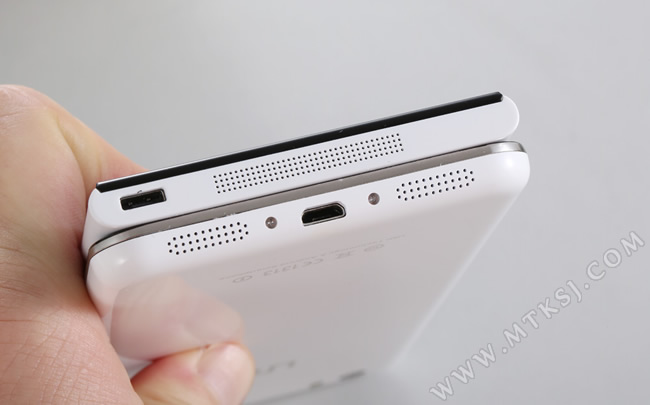 On top left, both phones is earphone hole, differentiation is UMI X3 has own dust proof plug with pin that can open card slot, which is convenience., and Xiaomi3's pin can not be brought by, which is not humanize, what is important, you will lost it after you first seen it while you buy, the X3 looks better designed.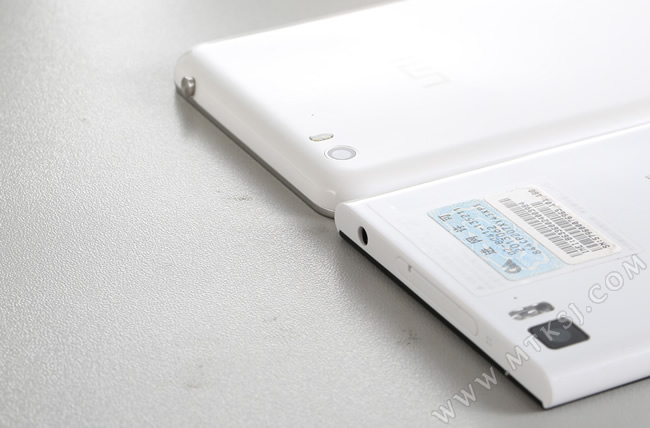 As the thickness, the UMI X3 is slightly thicker, but the 7.6mm thickness curved back is well fit in your hand, and better than MI3. Meanwhile, UMI X3 's ceramic feeling is better touched. The statement from Xiaomi that no design is the best design is no good in my opinion, the UMI X3 should be the correct design, little design, afflatus from ceramic, and make the touch feeling like ceramic.
After the shape comparing, we conclude that MI3 is totally more plastic, and more cubic which brings uncomfortable to your hand. The X3 is ceramic feeling and well made, plus its narrow body with 5.5 inch maching, UMI X3 is satisfied in shape and feeling, 85 out of 100.  By the way, the iPhone5c keeps a excellent touch feeling, 95/100 in my opinion.
2 Screen comparing
Buying TV is buying a good screen, the same as mobile phone, a good phone screen can reduce energy consumption, clear displayed and makes you more comfortable while watching video and novel. The UMI X3 is LTPS low temperature polycrystalline silicon made screen, which is better than Xiaomi's normal IPS screen. Let's see the compare.
1 Displaying 3 original colors: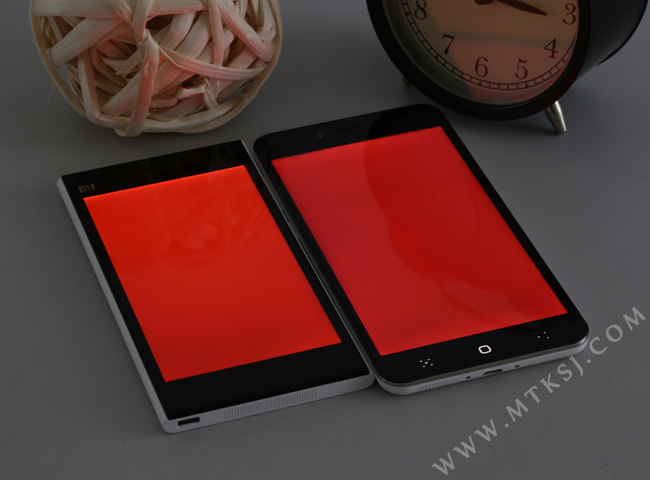 UMI X3 displays purer red than MI3, and the X3 screen does not leak light, while MI3 has some on the top.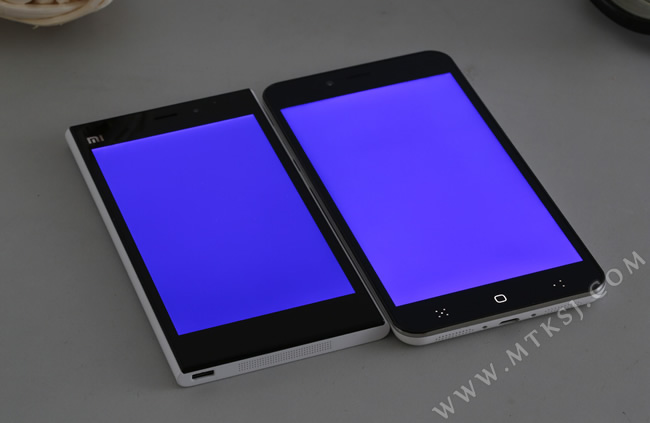 The X3 shows lighter blue than the MI3 , which makes X3 a little whiter than MI3, not as pure as MI3.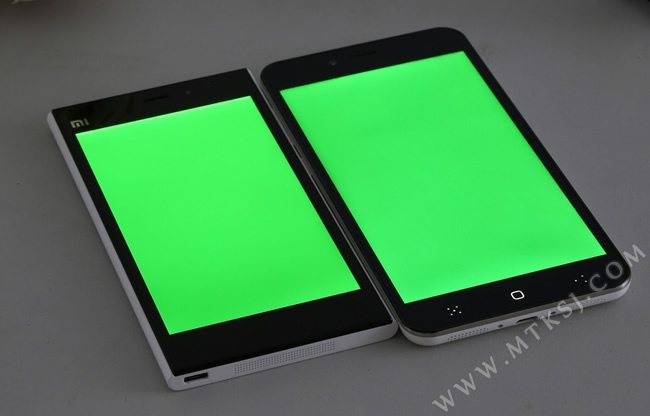 Green color is lighter in MI3 than X3.
2 Display effect comparing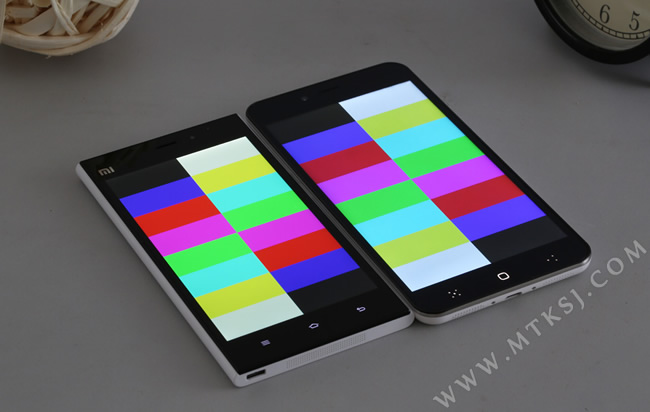 VGA total range comparing, we notice MI3 shows some yellowish in the white part of display, and UMI X3 shows pure white.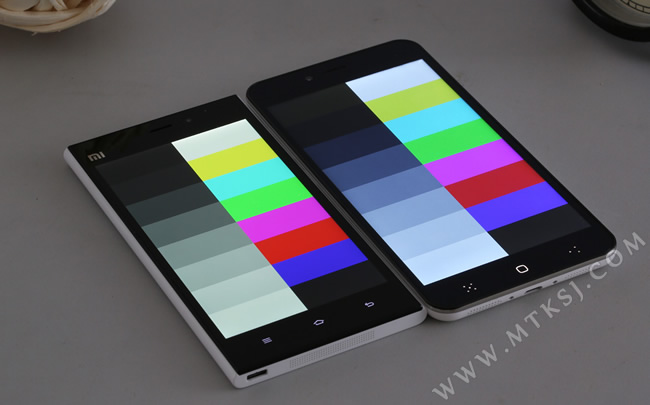 In the color and grey level compare, we find that MI3 is not excessive enough, and is showing all grayish. X3 is obvious showed grey.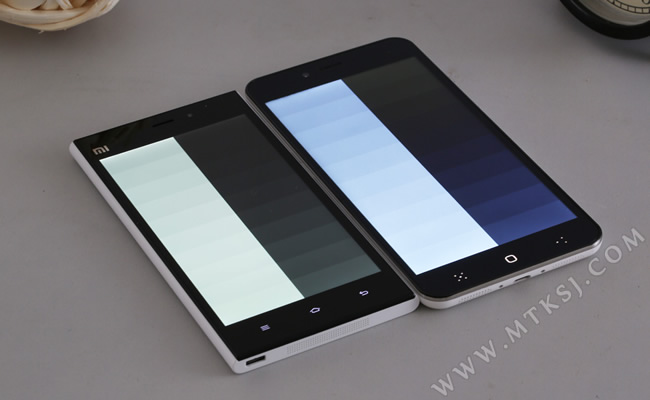 It is more obvious grey compare, MI3 is a little yellowish and shows no different in last 2 colors.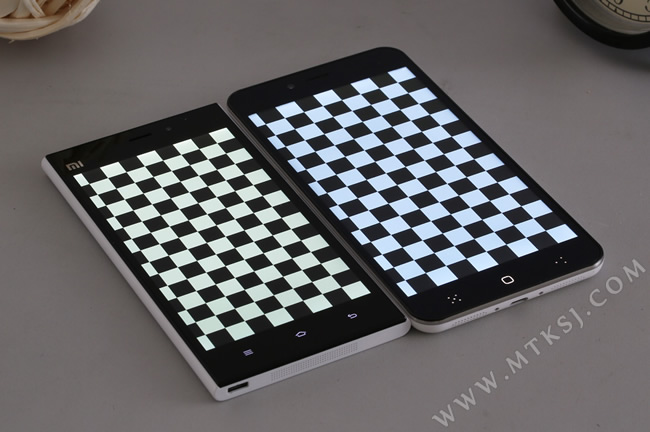 Chessboard 128×128 compare, we can find MI3 is a little yellow in the whole screen, while UMI X3 us 5.5 inch top LG screen, LTPS design makes higher contrast and purer colors and finally better display.
Compare 3: Game and System:
Xiaomi3 hosts MIUI system, which many are familiar, many even buy because its system, but people who experienced UMI X1/X2 may know that UMI is.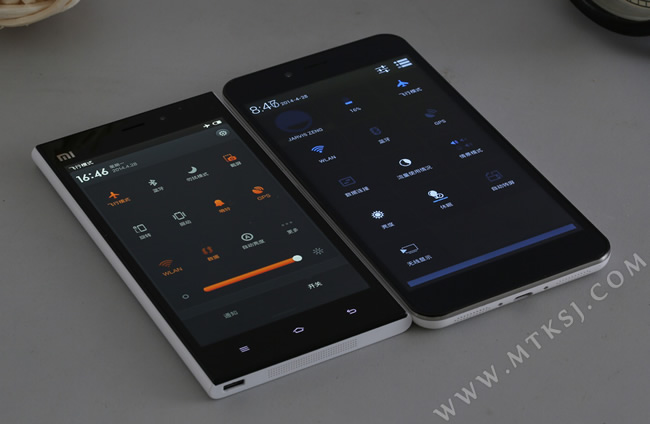 Xiaomi3 is embedded MIUI operation system, which many are familiar, many even buy MI3 for its system, but people who experienced UMI X1/X2 know the UMI corporate with flash genius, many developer helped to develop software in order to adapt UMI's phone, UMI phone can be said to born for flash, its system is no worse than MIUI system, it has many function that you can humanize and customize, for example, intelligent awaking clock and voice control photography.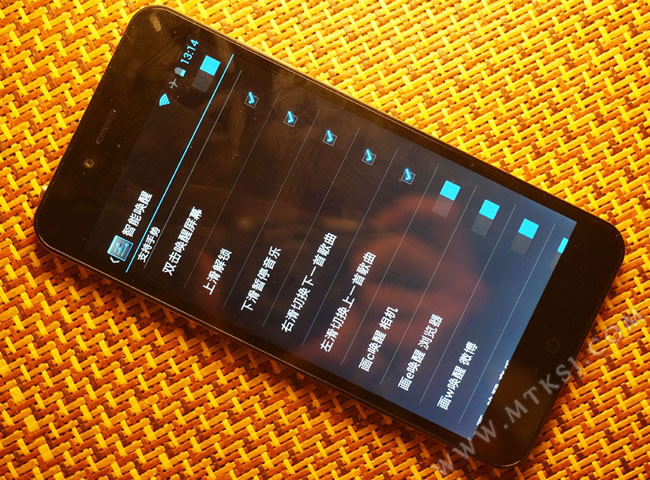 Intelligent awake setting interface, we can find there are many supported feature, including popular double click awake screen, awake camera by drawing a "C" shape on screen, switching music etc. Certainly, it support self- define gesture to open personal daily used software.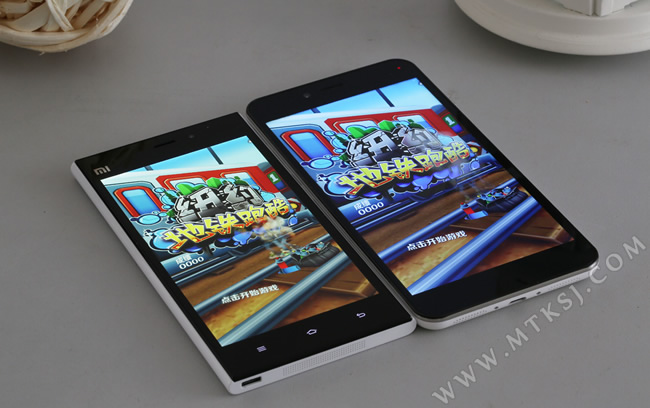 X3 added sound control photography feature, which can allow you take photos just by voice control.
Gaming performance
We compared Xiaomi3 and UMI X3 by opening same game, both are fast, we focus on the X3.
Running score is many "fake" phone enthusiasts' way to test a phone's performance, this obviously is not actual experience, but you do find something by examining the data. Antutu 's test to UMI X3 shows it can accomplish most of the games. Let's see UMI X3's gaming test.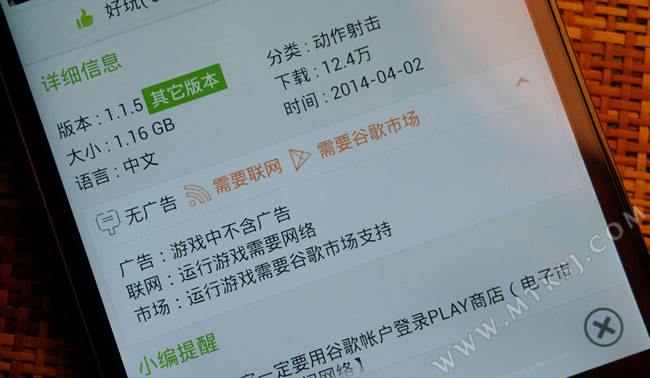 Downloading game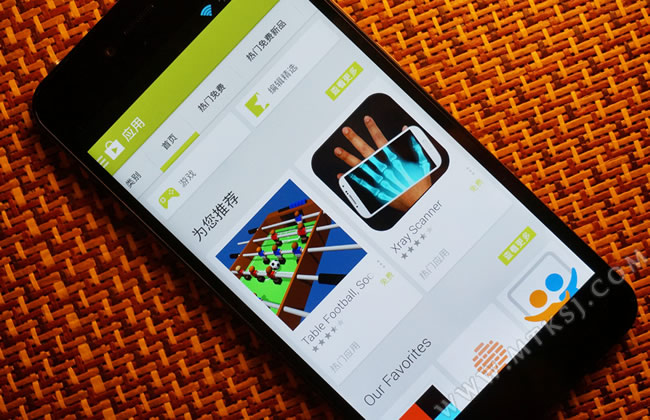 Normal phone can not play big games, for many of them need Google's service frame to run it, So it is pleasure for X3 to have a built in Google service.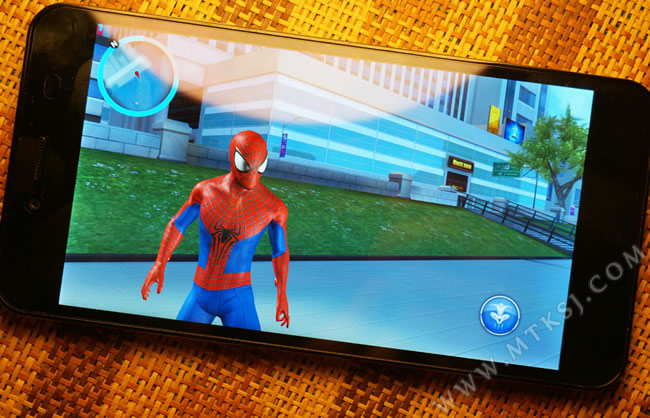 It is believed that many of you have watched the transcendency spider-man 2, do you wanna become a spider-man after watching? Well, the game spider-man2 is already available, and it can be run smoothly in X3.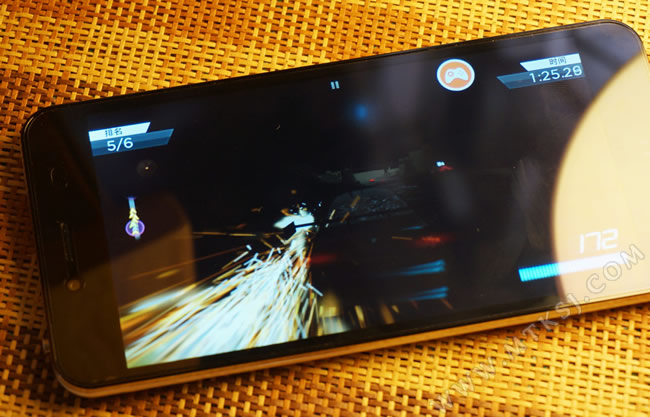 Many also watched Need for Speed in theater, does the Ford mustang feels exciting to you? We can experience racing pleasure outside the theater now, look at the pics.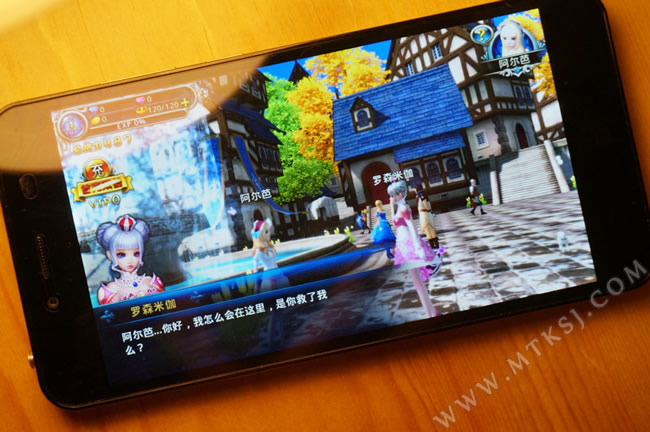 Small medium games are easy coped while large ones have no problem. We tested Rune Password, Where does dad go etc, all smoothly.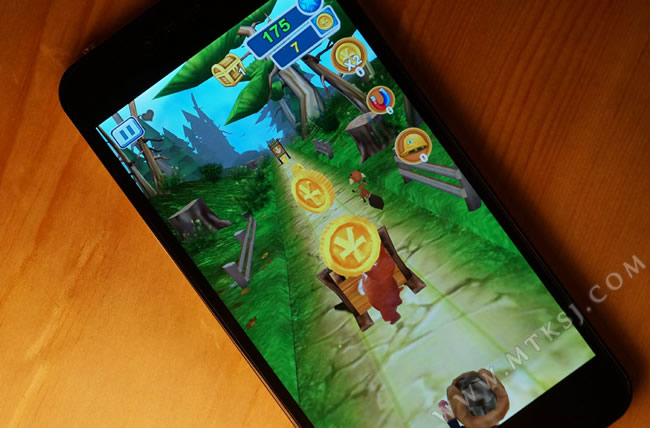 The bear appeal, runs smoothly.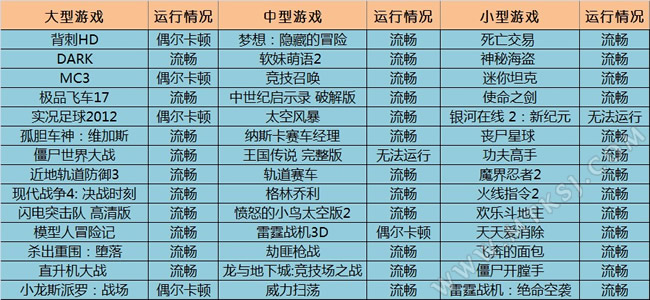 Although most of the games are smoothly, we still tested tens of games, there are results shown above.
4 Entertainment navigation function: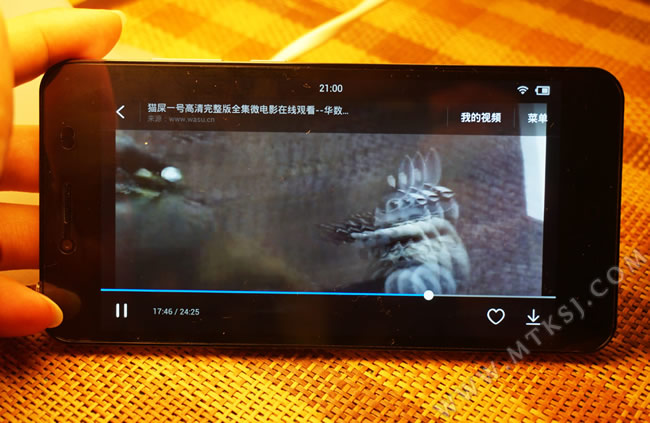 5.5 inch big screen brings promotion of entertainment experience, although there is an iPad mini, but I still prefer watching movie with UMI X3 at night, which would not knock your incisor by falling device, nor can not get a global view for the big screen.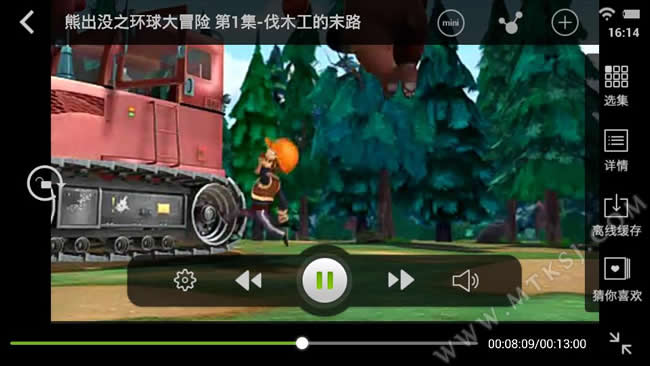 The official showed the X3 can fulfill 10 hours play time for local movies, actually we found that the X3's battery is powerful, after viewing an episode by iqiyi using wifi, the battery just drop 4%, which is rather satisfied, if it can not be actual 10 hours battery life.

Above is the video format compatibility test, all of which is played smoothly.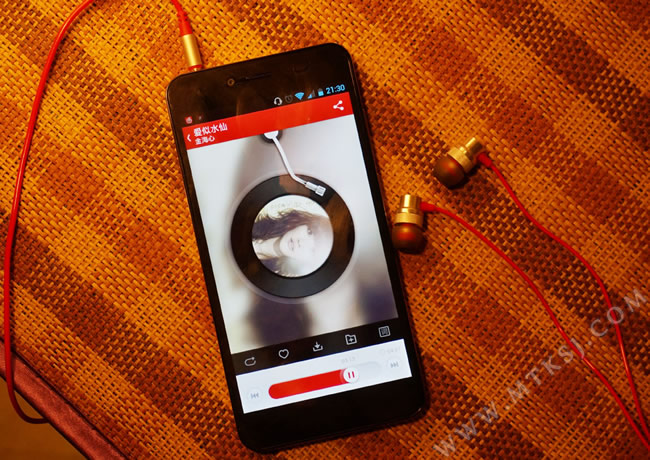 Is my earphone match the player's style?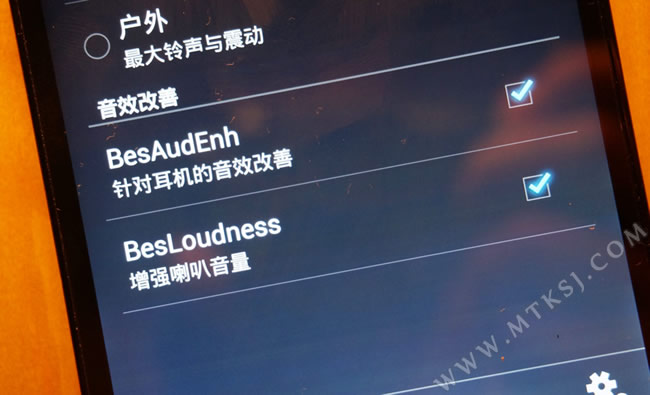 UMI X3's sound quality is ok, with enhancement by BesAudEnh, the bass is stronger, and sounds better.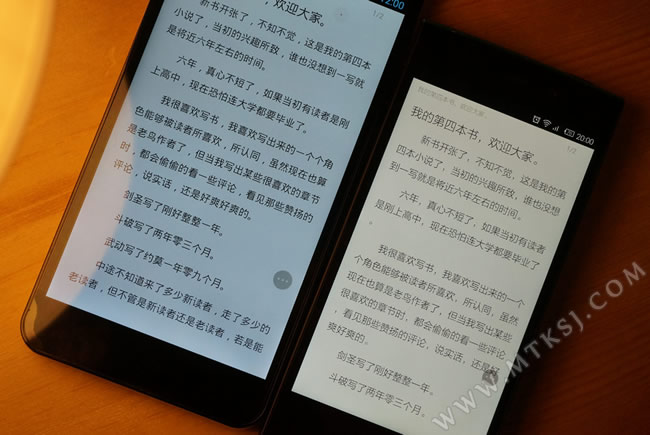 The UMI X3 has larger size and high resolution, it can display more fond while you are reading, and it can reduce the burden while reading.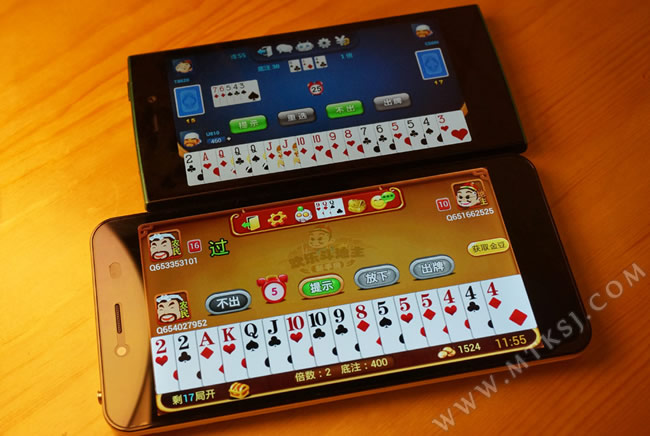 Benefit of larger screen- playing card games and reading cartoon is better.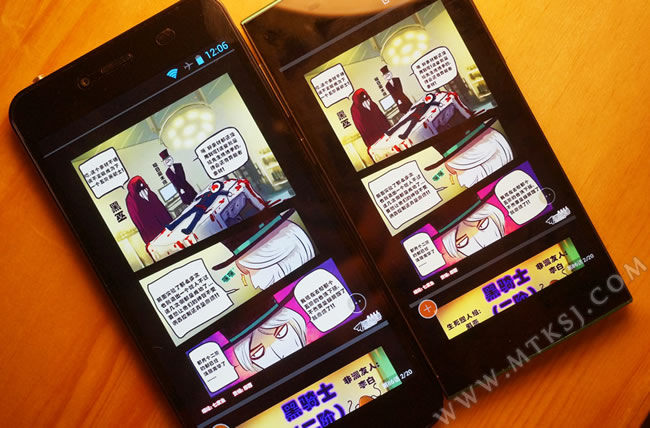 Comics shows better display in the X3.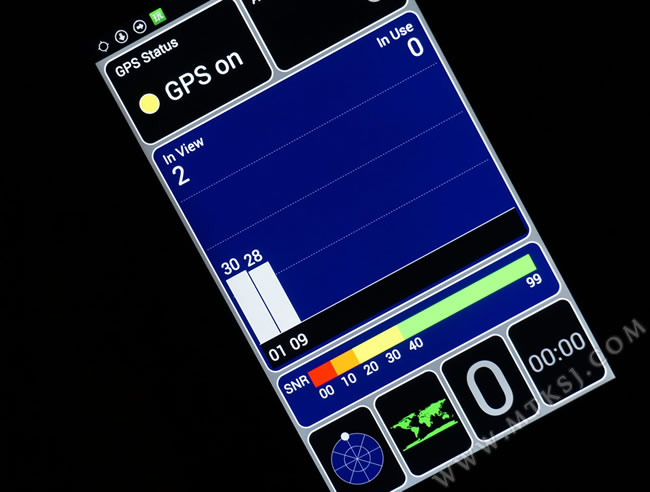 GPS location: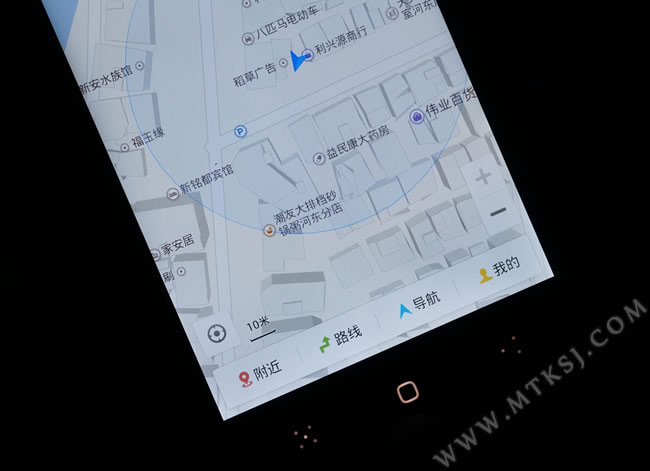 We find that GPS software can search faster, even indoors.
We can locate in seconds indoor.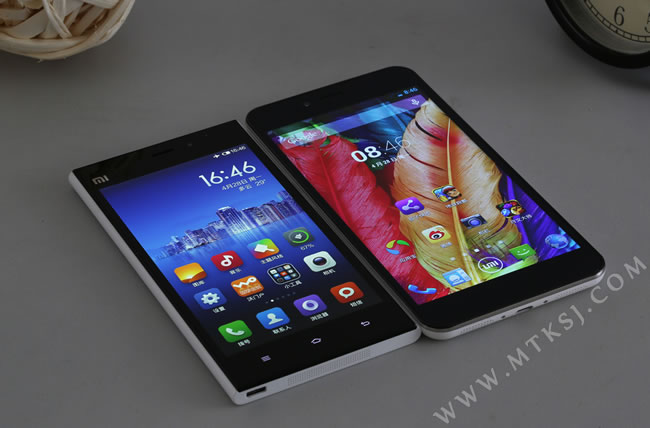 Conclusion:
1 Out look : The UMI X3 looks common in first view, but if you scrutinize, the X3 have some interesting design, including the touching ceramic material, and button virtual button design, a little different with other Android devices.
2 Hardware experience: UMI X3 is configured top among MTK platform, no pressure in daily applications, most big game is just feels fever but no shortage, which can be better than MI3, the MI3 is hot while playing games.
3 Cost performance value: Same specs to the MI3, but 2/3 of the price, the performance is not bad while the price is quite affordable, any better choice?