Samsung Z, the first Tizen smartphone is now release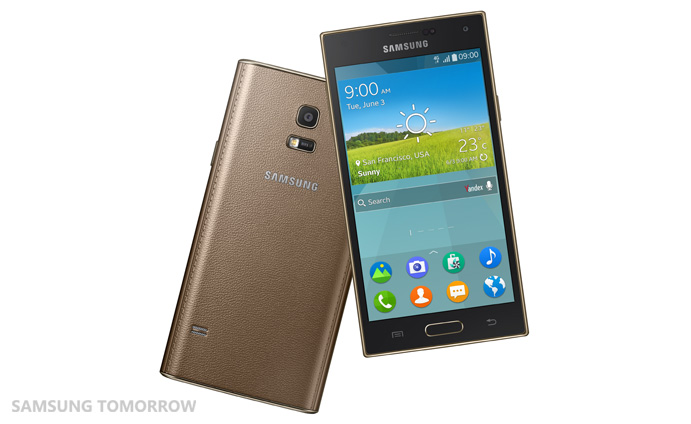 While the Tizen OS has been spread as a rumor few months ago, the Korean company, Samsung has unveiled the Samsung Z smartphone as the first Tizen OS smartphone on the market today.

Tizen OS is developed by Samsung and Intel, before Samsung released Tizen OS smartphone, they has already embed Tizen OS on the Galaxy Gear smartwatch. And now they also released Tizen OS to smartphone through Samsung Z device.
The Samsung Z has 4,8 inch AMOLED screen with 720 HD resolution, powered by 2,3GHz Quad-core processor and we assume that the phone is using Intel processor. Support with 2GB of RAM and 16GB of internal memory.
The phone has 8 megapixel rear camera and 2,1 megapixel front facing camera. This phone is also has microSD card slot fro memory expansion and uses 2,600 mAH battery capacity.
The external design of the Samsung Z also offers a completely new look. The device features a slim, angular design with sophisticated lines, providing a differentiated look and feel while maintaining Samsung's overall design identity. The Samsung Z will be available in two refined colors: Black and Gold.
The Samsung Z will be available in Q3 in Russia and is planned to expand to other markets. Users will be offered to access additional applications through the Tizen Store at the launch of the Samsung Z.
But there is no information about the price for a while now.