Apple is unveiled the new iOS 8 on WWDC 2014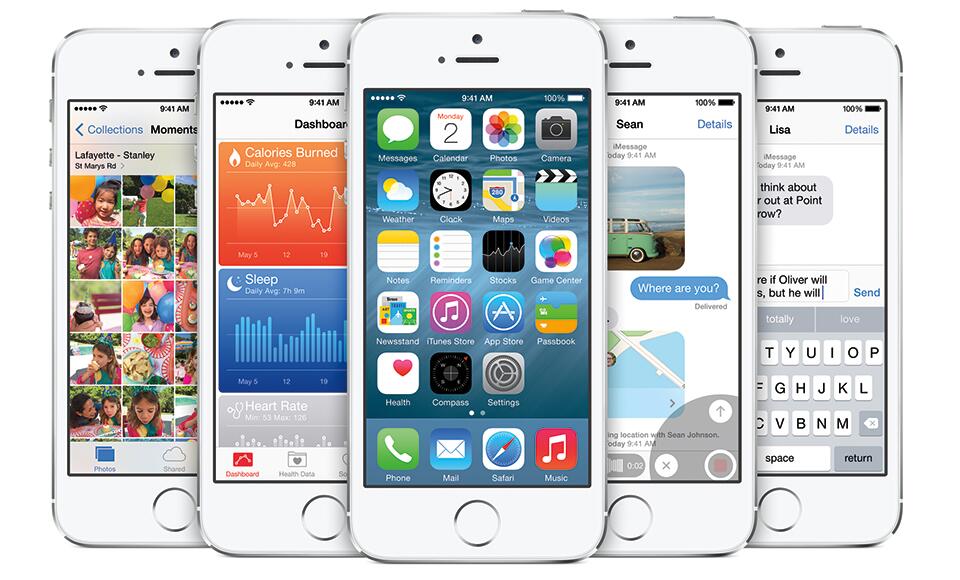 Apple has been held the WWDC (Worldwide Developers Conference) 2014 in Moscone Center, they laready unveiled the Beta 1 of IOS 8, this system will be hit on the market on next fall, but the demo has been showing at WWDC 2014.
The new iOS 8 has several improvement, there is more tweak and new user interface in Notification Center, and now we have a few list of new feature that available in iOS 8 beta 1 :
Photo
In addition to presenting the new editing features that can adjust exposure, shadows and colors of a photograph. Apple has also added a new feature where the user can search the picture based on location, time and album .
iCloud Photo Library feature allows the system to be able to synchronize betwen iOS 8 photos to iCloud Service automatically, if the capacity is too small then Apple provides a storage capacity of 200GB upgrade costs $ 3.99 USD per month or $ 0.99 USD per month for the 20GB capacity.
Messaging
Snapchat , Whatsapp messaging and any other services not only provide information in the form of text, but also sending voice, images and video, and now iMessage app also offers the similar feature which now is allows users to send photos, sound and video directly.
iOS 8 adds a new feature where users just make a simple tap to send a picture or video, users can also easily delete chat or remove from chat list to open a new chat sessiaon.
QucikType and SwiftKey keyboard apps
Writing messages in iOS 8 can now more quickly because Apple has add the Quick Type feature where the system will include all the words we ever wrote as a reference when we typed in the next session, so it can write faster than ever before. Interestingly, Apple also bring the third-party applications that make Android users jealous since brings Swiftkey to iOS 8 keyboard.  For those with Android – envy , Apple brings a third party for the new updates also so that you can swype with the best of them , or you can find a keyboard where you really understand when the Shift key is active .
Healthkit
Healthkit application is an application that could be a rumor before, considering Apple has set up a smart watch called iWatch that can detect fitness, healthkit application is present in iOS 8 as a multi-functional application that can check heart rate, blood pressure, body weight, activity, calories consumed and more.
Mayo Clinic and a number of other medical companies have collaborated with Apple to be able to check the health of users through the application, of all that can be accessed by those with permission from the user.
Family Sharing
This application makes it possible for users to share applications that have been purchase from Apple's App Store with other users , you can share with your Apple ID with a maximum of another 6 users .
Of course this feature will be linked to your credit card account, but do not worry you will get a high credit card bill, everything will be controlled and need your permission from you when they want to download the app from Apple's App Store.
New App Store Features and UI
Apple's App Store has now changes in iOS 8 , users can now search by category and determine what the desired application becomes easier rather then browse through endles list.
Application developers can now also bring a video preview of the application  and the user can try out the application through TestFlight features , there is also the App Bundling feature where users can buy a lot of applications but pay as aone bill.
Some Extra Features
8 iOS now comes with other additional features and offers more significant enhancements, Notification Center is now has more experiencingsince users can also reply a message directly from the Notification Center. The camera application has a feature focus and exposure separately.
TouchID features also now can be used for third-party applications. Siri is now can be activated by saying "hey Siri," rather than pressing the Home button. Phone calls can be answered from your Mac and with AirDrop app now iPhone and Mac applications can be mutually compatible.
Currently iOS 8 is still in beta, but this will be the first major update to iOS that are expected to be present before the fall of this year.