Huawei Honor 6 Camera Photo Sample Leaked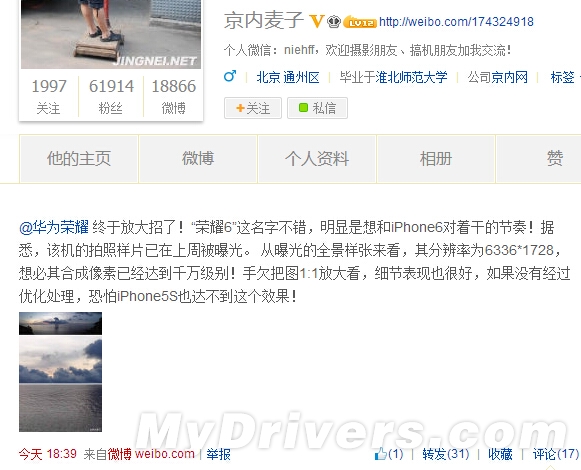 We have covered the news that Huawei is ready to relesae their new flagship smartphone, Huawei Honor 6, the phone is becoming the hot news on the web since a weeks ago.

And now we have a leaked sample picture from Huawei Honor 6 smartphone, with a resolution of 6336 × 1728 pixels, while the user is also claimed that the figure 1:1 enlarged view, details of the performance is also very good, if not optimized treatment.
The new Huawei Honor 6 camera picture seems becoming the iPhone 5S and iPhone 6 competitor in the camera aspects. Judging from the situation before the exposure, the Huawei Honor 6 will has 5 megapixel front facing camera and 13 megapixel rear-facing camera.
In addition, this phone is also known as the first smaretphone that powered by Huawei Hass Kirin 920 eight-core processor, packs with 1080p screen, 3GB of RAM, and running Android 4.4.2 KitKat operating system.