Chipset showdown: Kirin 920 vs. Snapdragon 805
It's the battle of the processors. On one side we have Huawei's own octa-core Kirin 920. On the other side we have Qualcomm's quad-core Snapdragon 805. Who will emerge victorious?
The Kirin 920 was made using 28nm architecture and uses the big.Little framework. It consists of four Cortex-A15 (1-2.5GHz) cores and four Cortex-A7 (1.2-1.6 GHz) cores, both being very powerful cores. Its GPU is the Mali-T628, ARM's newest GPU, which can support a display resolution of 2560 x 1600. Its frequency band is the BalongV7R2 which supports LTE Cat 6 (the Kirin 910's built-in Balong V7R1 is Cat 4). It's the first band to be integrated with the Cat 6. It also supports roaming, SGLTE/CSFB and 4G voice messaging programs like VoLTE.
Qualcomm's Snapdragon 805 is a 64-bit processor with each core having a main frequency of 2.7GHz. Its GPU is the Adren 420. It also supports high-resolution display screens. It uses the Gobi 9×35 modem and, like the Kirin 920, supports Cat 6. At most, it can run on 300mbps. It also supports Blue Ray 4.1, GPS and other features.
Samsung' will release an LTE-A version of the Galaxy S5 with the Snapdragon 805 while Huawei's Honor 6 will use the Kirin 920. Which one do you think will be better?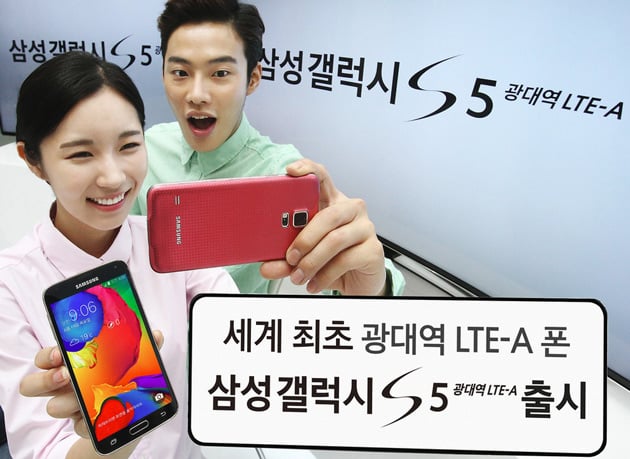 Samsung Galaxy S5 LTE-A Edition