HTC sold 50 thousand unit of HTC One E8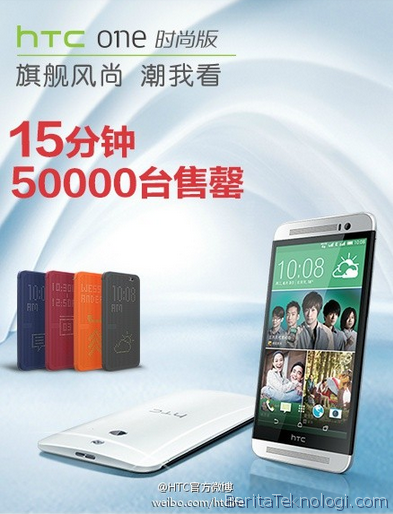 HTC has officially launching their new HTC One E8 Android smartphone, this is the budget-phone that comes from HTC, that's why this phone is uses plastic cases rather than metal material.
HTC has reportedly their sales with the new HTC One E8 devices, according to HTC Weibo account, this Taiwanesse company is successfully to sold 50 thousand unit of HTC One E8 only less than 15 minutes, this devices is sold in CHinese market only.
In Chinese market, HTC One E8 is sold for 2,999 yuan or about $481 USD price tag. This phone has similar specs with the HTC One M8 flagship smartphone that already release recently, the different is only in the material casing, while the One E8 is more lighter than the predecessor. This phone is only packs with 13 megapixel camera and uses dual sim card slot.