HiSense Sero 8 hit Wallmart with $129 USD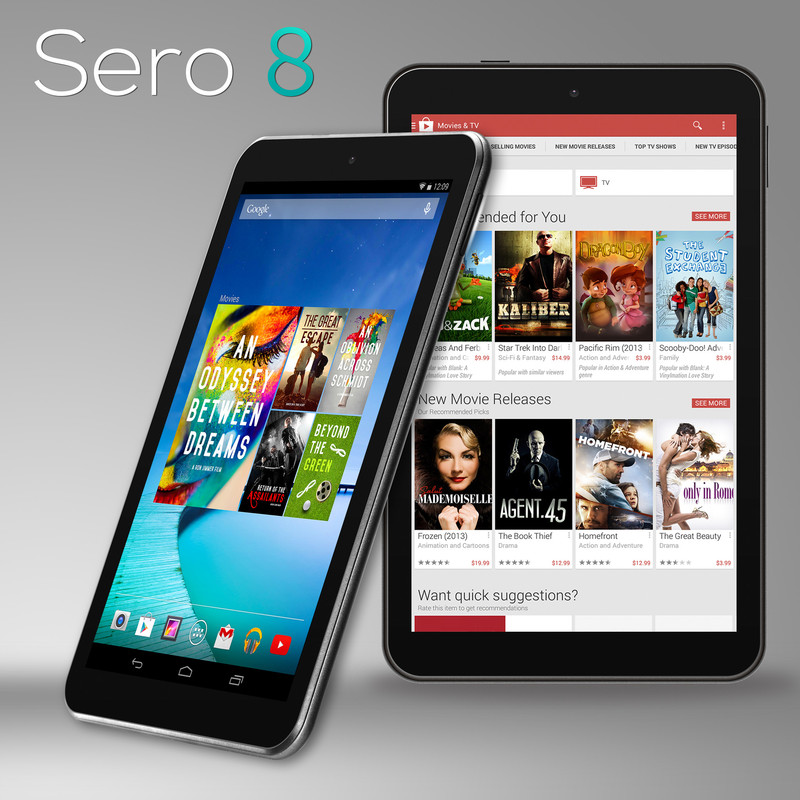 HiSense is the one of Chinese electronic manufacturer is now ready to hit the US market, through their new tablet device, HiSense Sero 8 they make a big move in tablet industry.

HiSense Sero 8 is the tablet devices that packs with 8 inch screen size, the devices is offers with very affordable price than competitor, for comparison, the Nexus 7 this year from Google costs $100 more at $229 and Apple's non-Retina Display version of the iPad mini retails for $299.
The HiSense Sero 8 is packs with 8 inch screen size with 1280 X 800 pixels, it's very insteresting since Sero 8 is using IPS screen technology so the screen is look bright and clear. The tablet is uses a quad-core 1.6 GHz processor, sports with 1GB of RAM and 16GB of internal storage, but the user a expand their storage using microSD. This tablet is running Android 4.4 KitKat operating system.
The Sero 8 tablet device is also coupled with front and rear-facing camera, you can uses this device as media player or game console since the device has mini HDMI port, so you can attach this tablet to your HDTV. As Android device this tablet is also comes with mini USB port, HDMI, Bluetooth 3.0 and access to Google PlayStore.