HiSense H6, 55 inch Android powered SmartTV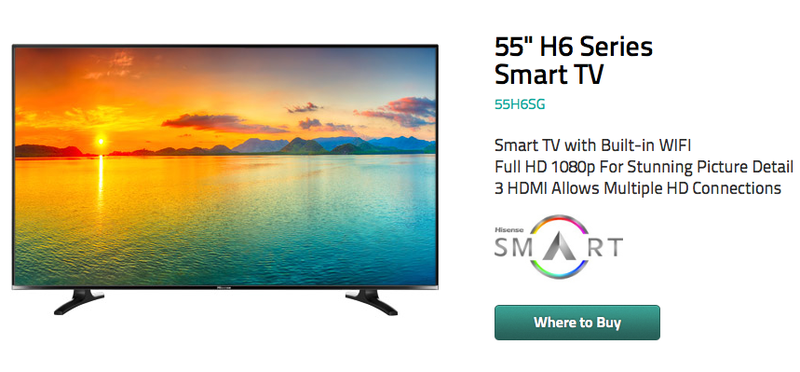 HiSense is now offers a plenty of electronic devices, back on january 2014, we can see the HiSense is showing their new VIDAA series Android SmartTV device, and now we have HiSense H6, this is the 55-inch SmartTv that running Android 4.2.2 Jelly Bean operating system.

The HiSense H6 SmartTV is comes with 55-inch screen size with 1080p and 120Hz, this televison set is also comes with Hisense Social TV App and Hisense Cloud Services Hi-Media™ Player and Receiver for sharing and storing all of your favorite videos and photos. It features a 120Hz refresh rate and is Energy Star 6.0 qualified. The H6 remote comes with just 30 keys, a built-in air mouse with IQQI Smart Input and voice search with a built-in microphone.
The HiSense H6 is now hits walmart so the content is also available for US market which brings the Vudu HD Movies, Netflix, Amazon Instant Video, Chrome, YouTube, Google Play, Google Voice Search, and PrimeTime applications into your family room.
The H6 SmartTV is also comes with pre-installed software that can be added through GooglePlay service. The TV is also sporting Wifi, Bluetooth, ethernet, numerous HDMI inputs.
Wallmart has offers this SmartTv for about $700 USD price tag.